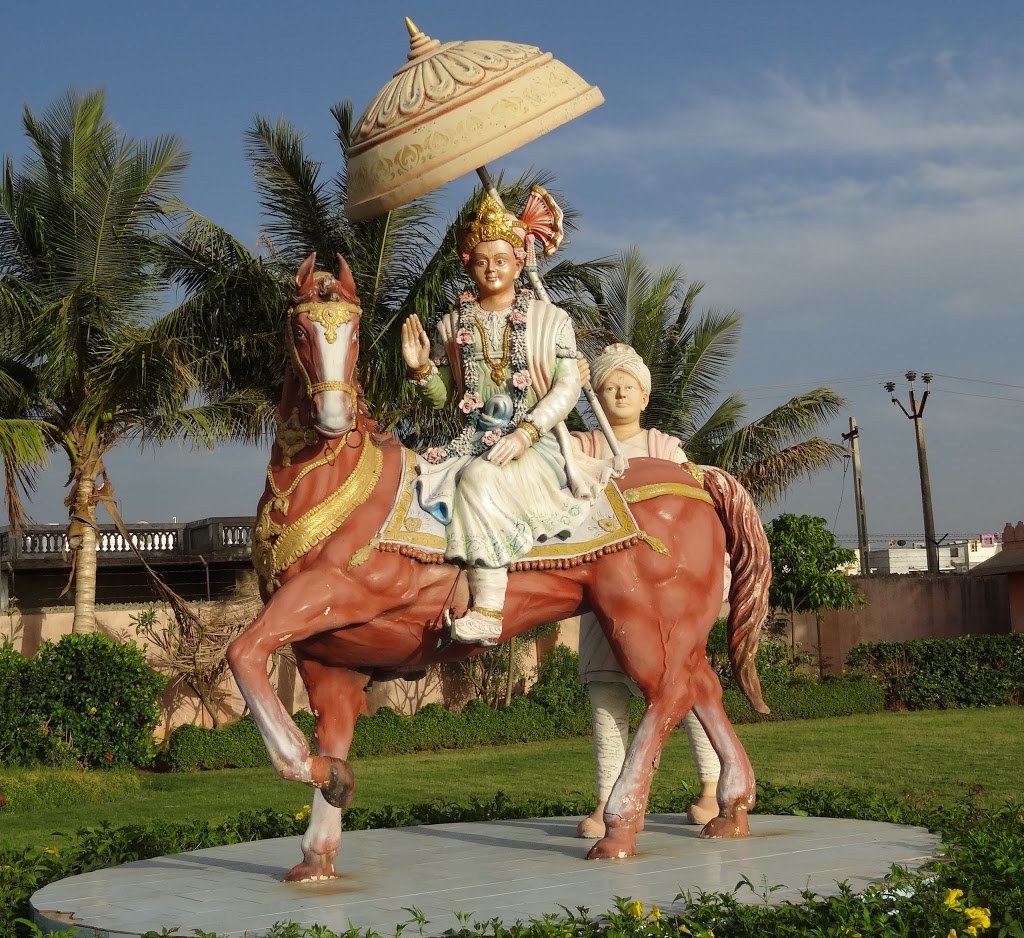 The Lord Swaminarayan
The Lord Swaminarayan
also known as
Sahajanand Swami.
He was born on 3 April 1781 in Chhapaiya, Uttar Pradesh, a village near Ayodhya, India. The name of his father is Hariprasad Pande also known as Dharmadev and the name of his mother is Premvati Pande also known as Bhaktimata and Murtidevi. He is born in brahmin caste. The Guru of him is
Ramanand Swami.
he died on 1 June, 1830.
I captures this photo using Sony camera at Dhangdhra when we all family member went to this temple first time. Life is too Good…
Photo taken at: Dhangdhra, Gujarat, India.
The Below are the setting to capture this photo:
ISO: 100
Exposure Time: 1/1000 sec.
F-stop: f/4
Focal Lenght: 9 mm
Flash Mode: No Flash, auto
Resolution: 1200 dpi
EXIF Version: 0230