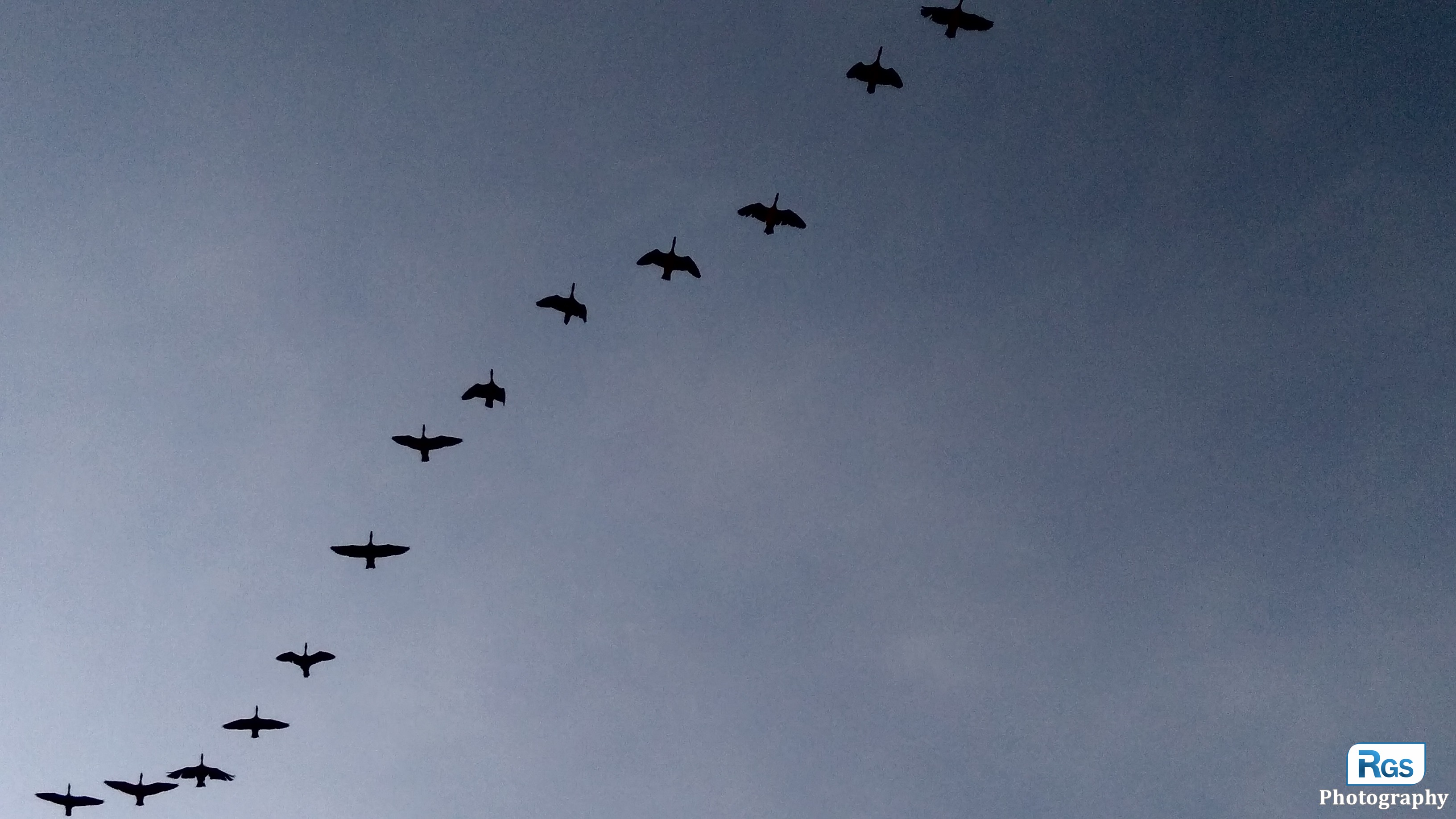 The Sky Birds
I have captured the photo of sky, birds in the evening at my Home, Rajkot, Gujarat, India. I captured this photo when I was tired due to work and went to the terrace to feel free. At that time, I found this group of bird whom flying over me. I quickly captured this photo by using my Smartphone
Redmi 2 Prime
and applied some basic effect to it that I shared with you all.
We have to learn below good things from the bird life.
Unity and work together to be safe.
Spend as much time as possible with kids and love your family.
Good sense of the emotions of others.
To be independent at the early age.
I put a video on YouTube. In that video, one group of birds flying with fun and create different shapes in the sky. It's really amazing. I got lots of views for that video. Visit the following mention link to view that video: The Skyshow by birds. View and Don't forget to give your valuable feedback to it.

Photo taken at: Rajkot, Gujarat, India.

The Below are the settings to capture this photo:
| | |
| --- | --- |
| ISO: | 100 |
| Exposure Time: | 1/577 sec. |
| Focal Length: | 4 mm |
| Flash Mode: | No Flash |
| Resolution: | 72 dpi |