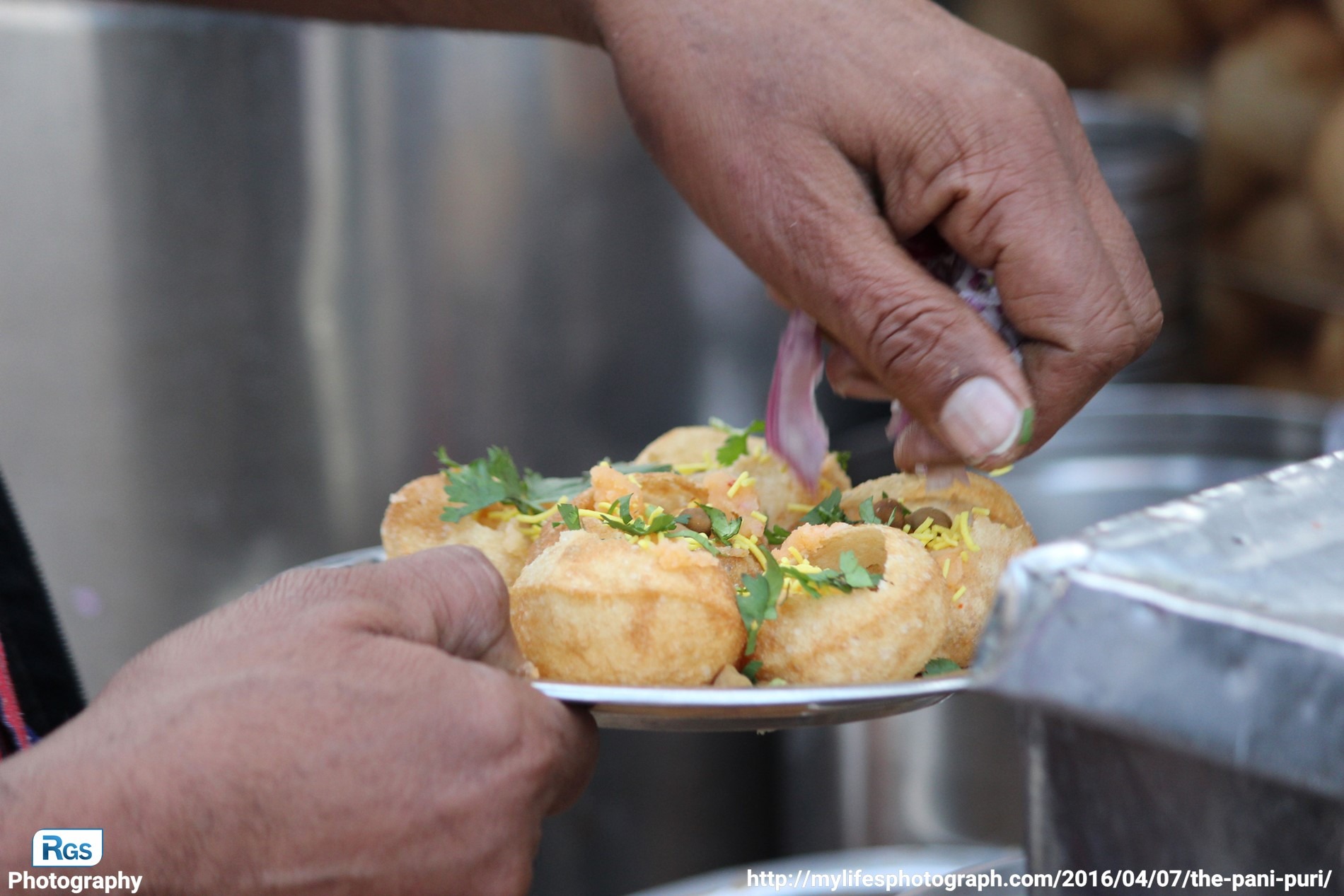 The Pani Puri
The "
Pani Puri
" is the most famous street snack in different states in India. It is also most common snack for the countries like Nepal, Bangladesh and Pakistan. The main ingredients to make the Pani puri are Flour, Onions, Potatoes, Chickpeas, Spicy water or Mixture water or Sweet water or Tamarind water(pani) and at last Chat Masala.
According to Wikipedia, The main origin of PaniPuri or term pani puri is recorded in 1955 and Golgappa in 1951. The Panipuri has varieties of names according the different regions and different states. In Gujarat, Andhra Pradesh, Karnatak, Maharashtra, and Tamil Nadu, It is known as Pani Puri. In Rajasthan and Uttar Pradesh, It is known as Pani ke batashe. In Punjab, Haryana and Jharkhand, it is known as Gol Gappa. In West Bengal and Assam, It is known as Puchka. In Odisha, South Jharkhand, Chhatisgarh, Hyderabad, bihar and Telangana, It is known as Gup Chup. In Madhya Pradesh and some regions of Nepal, It is known as Phulki. In Bangladesh, It is known as Puchka or fuchka. Finally In some city of Gujarat like Ahmedabad, other regions like Chhattisgarh and Odisha, It is famous as Pakodi.
If you want to know more and want to get tips to make Pani Puri at home, Go to the following links: Link-1, Link-2
I captured this photo using my Canon EOS 1200D when we all the family members went to the Jamnagar.
Photo taken at: Jamnagar, Gujarat, India
The Below are the setting to capture this photo:
ISO: 640
Exposure Time: 1/200 sec.
F-stop: f/5
Focal Lenght: 116 mm
Flash Mode: No Flash, compulsory
Resolution: 72 dpi
EXIF Version: 0230
Now, Mylifesphotograph.com in on app. I recently lunched the android app of it so please download and give rate and review of the app on PlayStore. You can find the app by typing "RGS photography" on PlayStore or by using the given below link Get It on Google PlayStrore