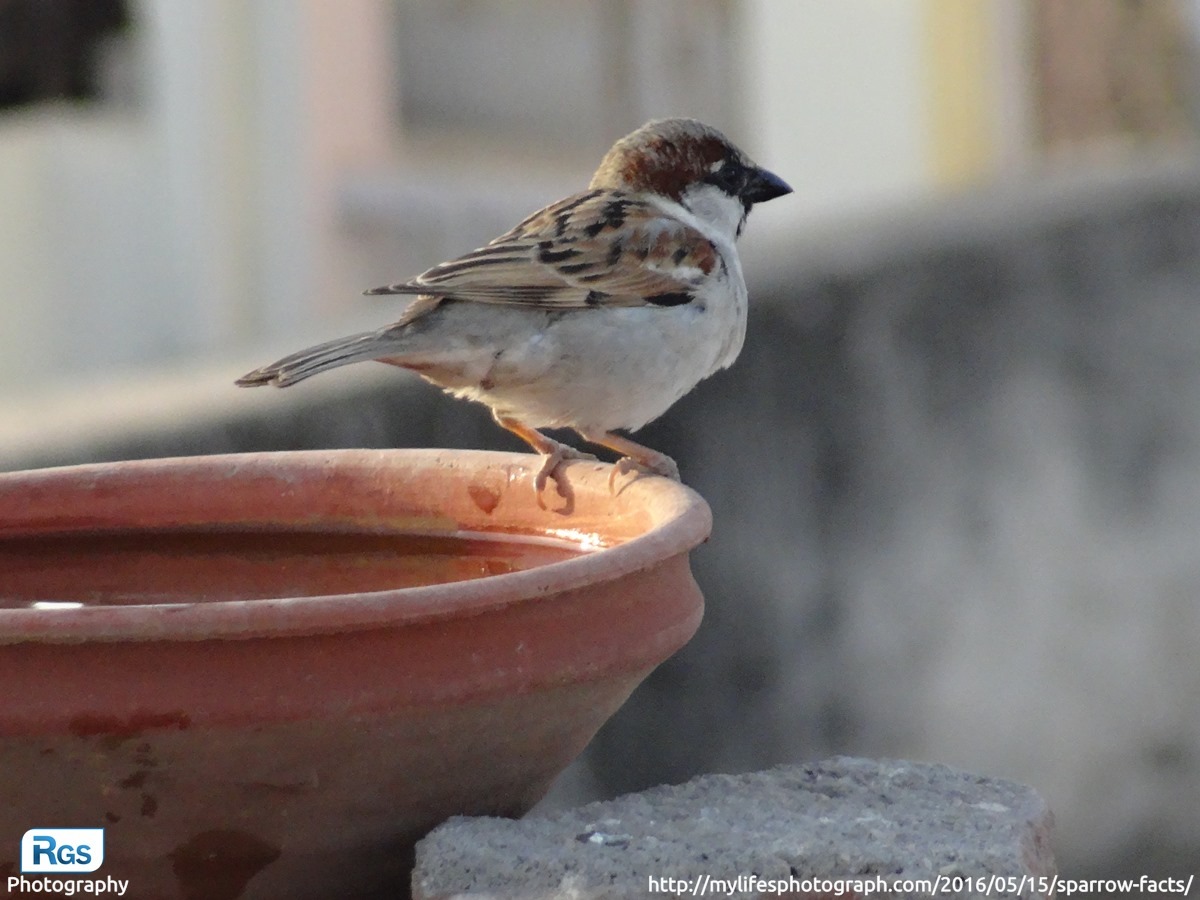 The Sparrow
The Sparrow is small sized bird that belongs from the family of
small passerine birds, Passeridae
. Sparrows are very social birds so they prefer live life
near human settlements
. Generally they build their nest underneath the roofs, under bridges and in tree hollows. It originates from North Africa however it additionally found in Europe and in parts of Asia, Australia and New Zealand. The size of it's generally between
11.4cm – 18cm (4.5in – 7in)
. The top flying speed of Sparrows are
twenty five miles per hour(40km/h)
. The Life Span of it is between 4-7 years. Sparrows mainly eat seeds and substitute their diet with berries, fruits and small insects.
In our terrace, we placed an one water bowl at where all the birds come to drink water so I captured this photo of the male sparrow in the early morning at my home Limbdi. This photo is captured by using
Sony DSC-HX10V Camera
.
Photo taken at:
Limbdi, Surendranagar, Gujarat, India
The Below are the setting to capture this photo:
| | |
| --- | --- |
| ISO: | 400 |
| Exposure Time: | 1/250 sec. |
| Focal Length: | 68 mm |
| F-stop: | f/5.9 |
| Flash Mode: | No Flash, auto |
| Resolution: | 350 dpi |
| EXIF Version: | 0230 |