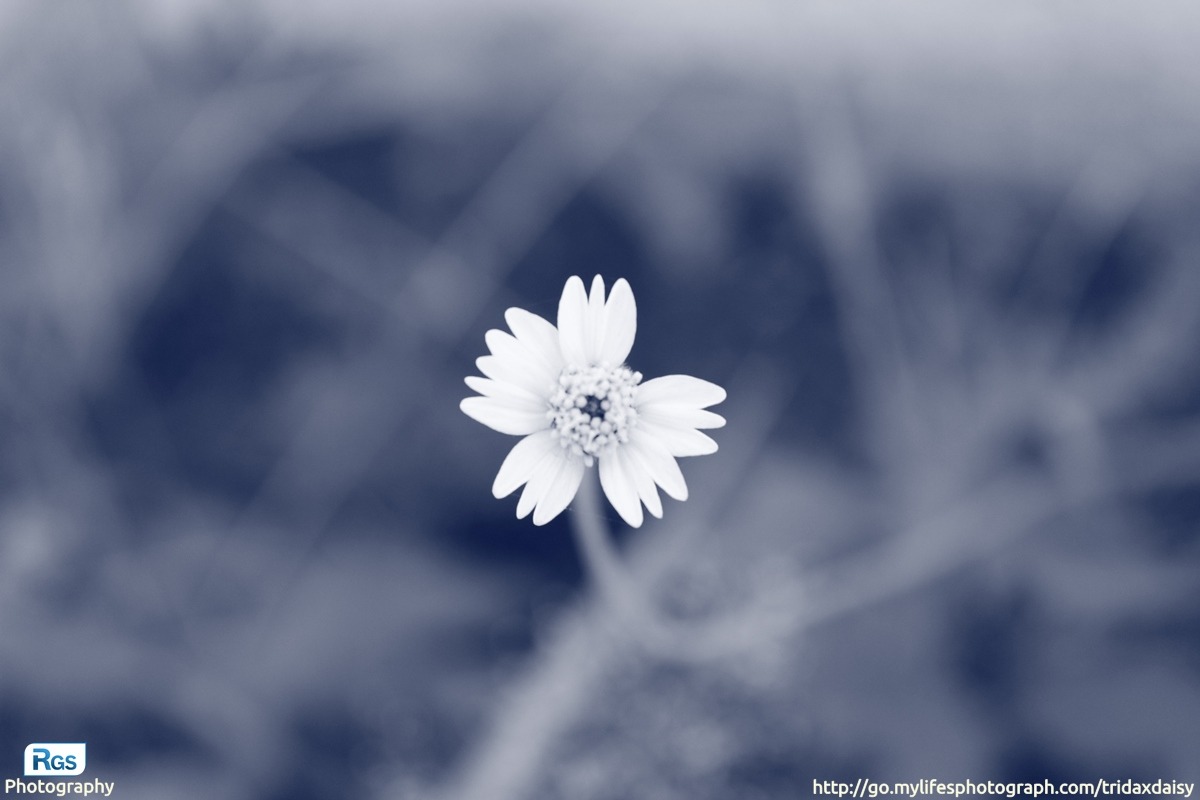 Tridax Daisy Flower
Tridax daisy
: The binomial name of it is "
Tridax procumbens
". The most common names for it are:
Coat Buttons and Mexican Daisy
. This plant family is Asteraceae (Compositae) which is also referred as
daisy or sunflower family
). It may grow to be
15 to 18 inches
tall, sometimes taller. The center part of this flower is
yellow
.
I have clicked this beautiful
tridax daisy flower
photo at my home, Rajkot. Following below are some of the important facts about this flower:
This plant is a very large and widespread family of flowering plants.
Tridax procumbens has been in use for wound healing and as an anticoagulant, antifungal, and an insect repellent in India.
It is also
used in Ayurvedic medicine
for liver disorders, hepatoprotection, gastritis, and heartburn.
This flowering plant has flowers all the year around.
It is native to the tropical Americas.





I have clicked this flower photo in monochrome mode, so if you want to see the original flower photo and other more details about it, Click on the mention links: Click here to see the Original Flower Photo (Information provided by inaturalist.org), and About Tridax Procumbens by E-Flora of Gandhinagar.

This photo is captured by using Canon EOS 1200D 18-55mm lens.

Photo was taken at Rajkot, Gujarat, India

The Below are the settings to capture this photo:
| | |
| --- | --- |
| ISO: | 400 |
| Exposure Time: | 1/60 sec. |
| Focal Length: | 45 mm |
| F-stop: | f/5 |
| Flash Mode: | No Flash, compulsory |
| White Balance: | Auto |
| EXIF Version: | 0230 |