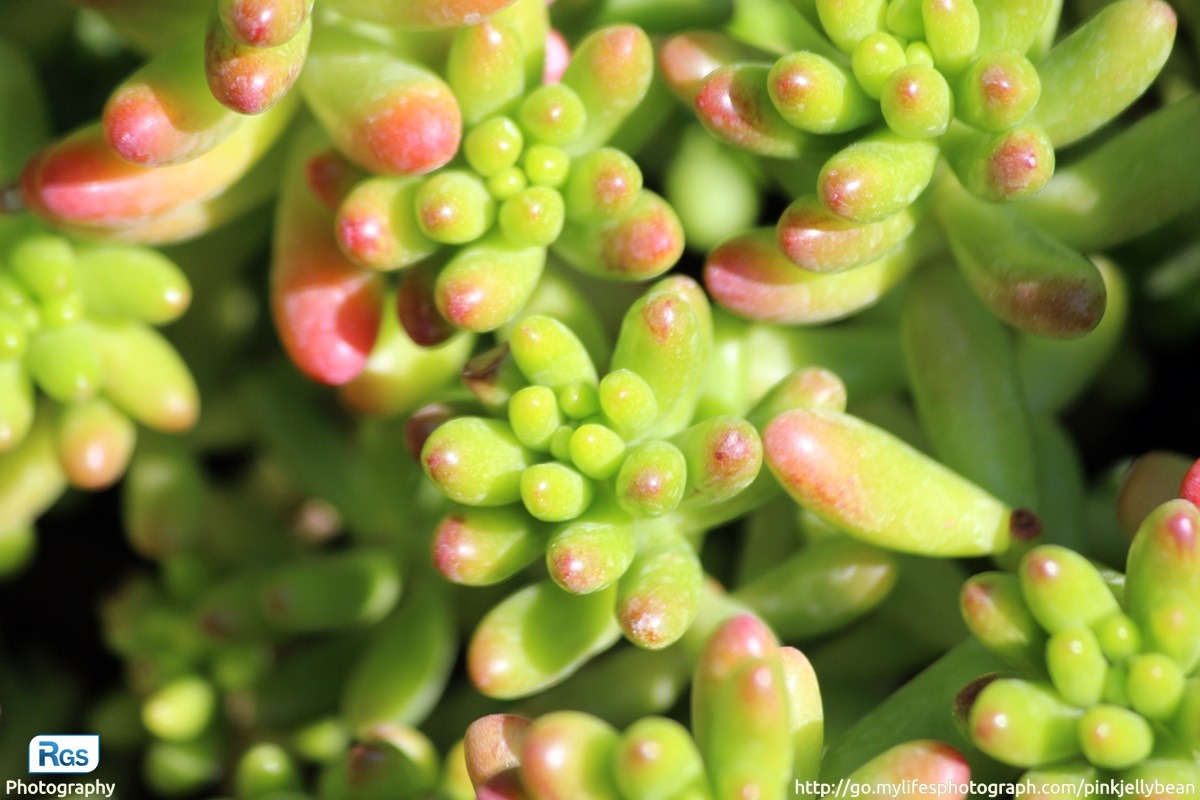 Sedum rubrotinctum 'Aurora'(Pink Jelly Bean)
Hello Friend's, Today, I am sharing one of the DSLR click of
Sedum rubrotinctum 'Aurora'
which is also known as "
Pink Jelly Bean
" or "
Pink Stonecrop
". It is a very interesting plant whose leaves are looking like jelly beans and the color of the leaves are changing from
green to red
during the summer. This plant is classified as a
hybrid plant
.
The following below are some interesting facts about this plant:
It will approx. grows up to
15 cm
tall and spreads up to
90 cm
.
It is a species of Sedum from the
Crassulaceae family
of plants.
The usage of these plants is for groundcover, container, house plant and rock garden.
The special attributes of these plants are heat and drought tolerant, succulent, and foliage interest.
The season of blooming is
spring (summer)
.
If you want to know more about this plant, Go to the following mention link: About sedum-rubrotinctum 'Aurora' – Pink Jelly Bean. I have captured this photo at Savera Palace Hotel of Mount abu, Rajasthan, India. Friends, if you have any suggestions, write it on the below comment box. Do you like our post? If yes, don't forget to share it with your friends.

This photo is captured by using Canon 1200D EOS.

Photo taken at: Mount Abu, Rajasthan, India

The Below are the settings to capture this photo:
| | |
| --- | --- |
| ISO: | 250 |
| Exposure Time: | 1/400 sec. |
| Focal Length: | 208 mm |
| F-stop: | f/7.1 |
| Flash Mode: | No Flash, compulsory |
| White Balance: | Auto |
| EXIF Version: | 0230 |