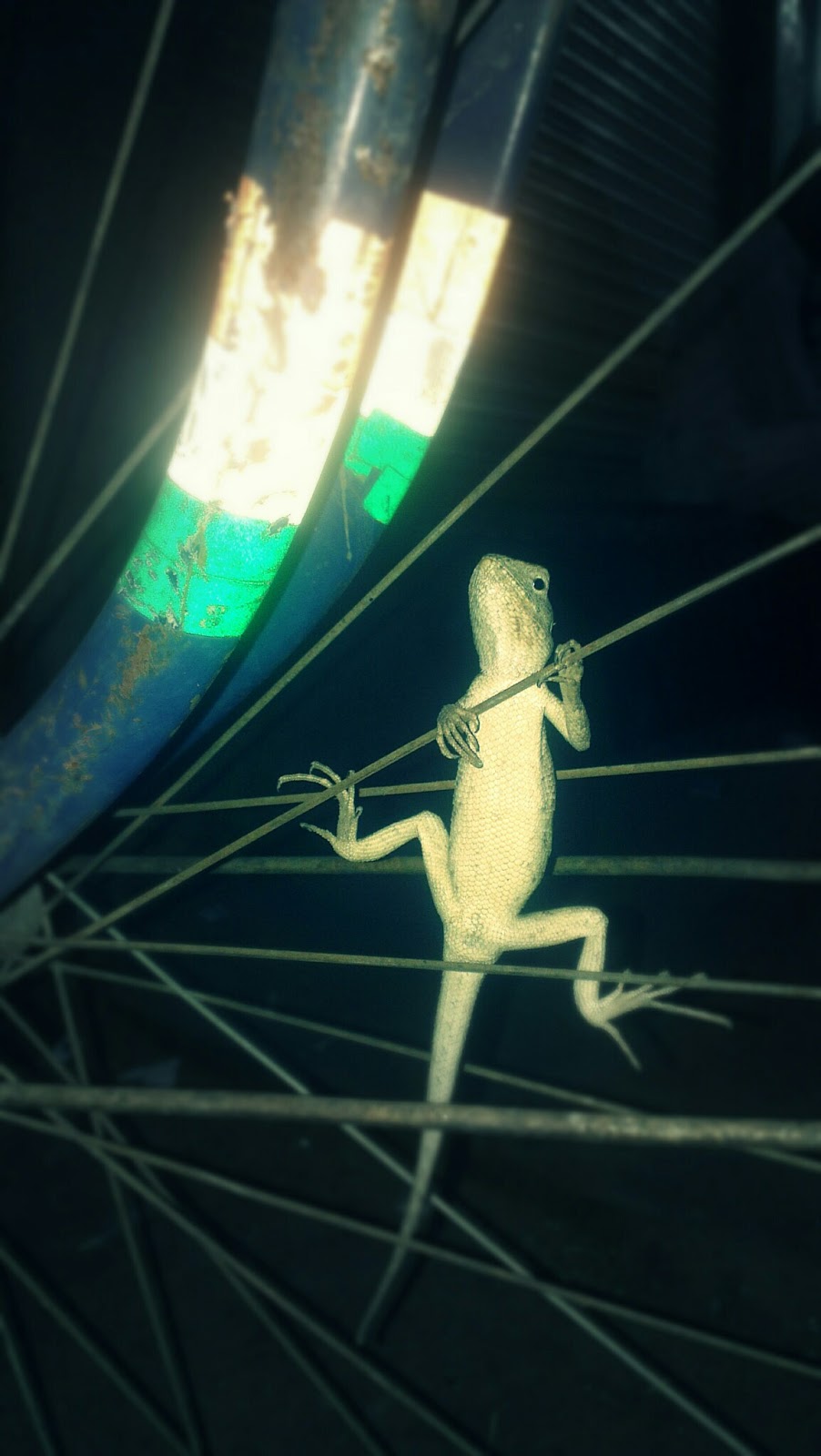 Meet The New Spider Men
Meet the
new spider men
. I captured this photo of this
Chameleons
when we all friends enjoyed the ice-cream at ice-cream shop and i saw this beautiful Chameleons who climbing on the bicycle like the spider man. Most Exciting part to capture this photo is that when this Chameleons was trying to climb, at the same time, I was trying to capture the photo and simultaneously the owner of the bicycle came there. He think that I am trying to stole the bicycle of him but when he got the everything, he and we all were laugh loudly. My Life's amazing moment at that time.
Before I captured this photo, I changed to different mode and then captured this photo using my HTC One X.
Photo taken at: Limbdi, Surendranagar, Gujarat, India.
The Below are the setting to capture this photo:
ISO: 160
Exposure Time: 1/20 sec.
F-stop: f/2
Focal Lenght: 4 mm
Flash Mode: Flash, Auto
Resolution: 72 dpi
EXIF Version: 0220
Hi, I'm Ravi Shrimali from India. I'm working as PHP Developer at Ahmedabad, Gujarat. I love photography, traveling and meet new friends. Always ready for adventures.