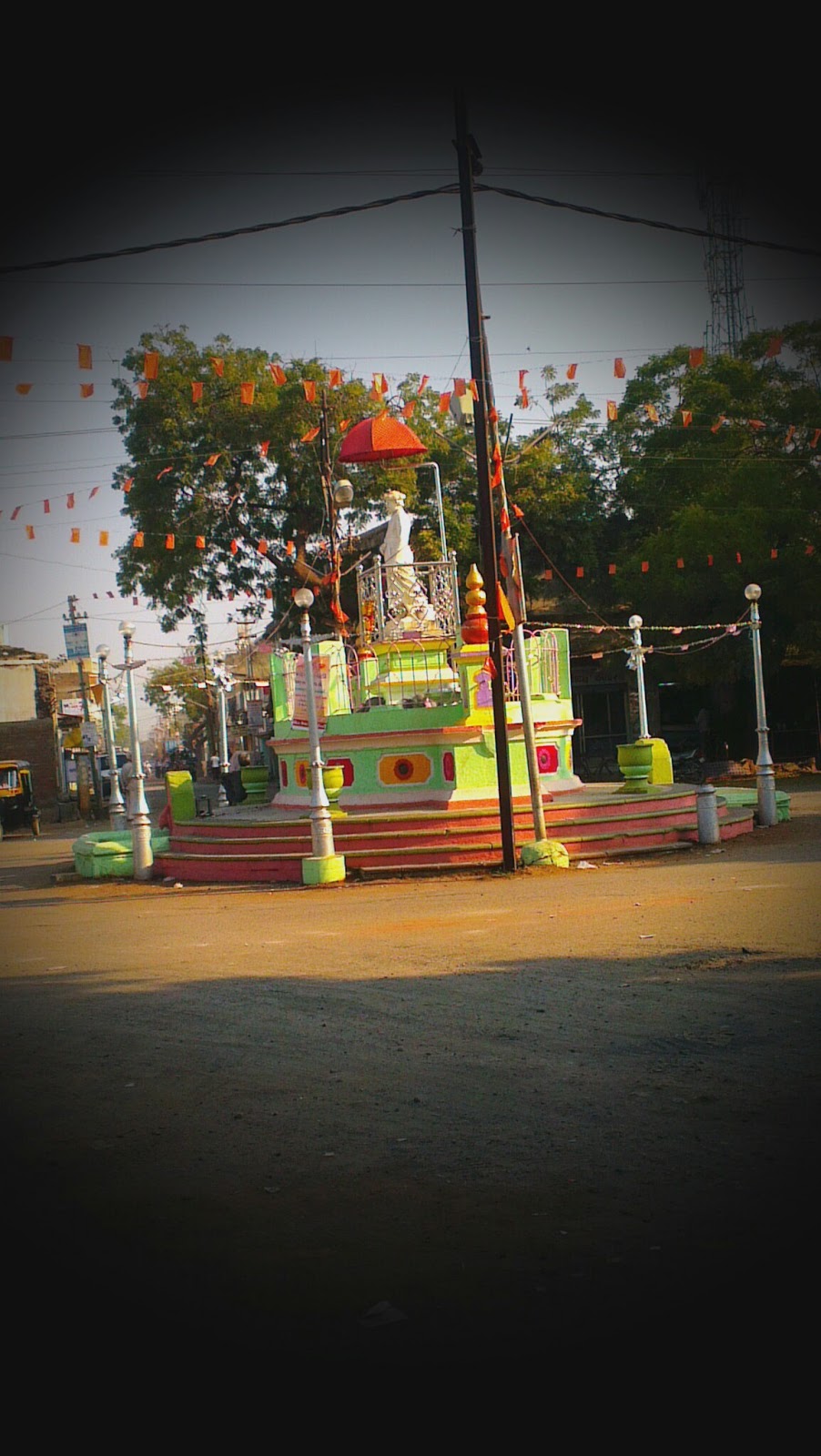 The Green Chowk
The Statue of
Sir Jashwantsinhji Fatehsinhji
is shown in my photo click. This area is known as
The Green Chowk
. My Sweet Village forever at where i live and grows. This Photo is taken using my HTC One X…
Limbdi State was a princely state and was entitled to a 9-gun salute during the British Raj period. It belonged to Kathiawad. After India's independence from British in 1947, Limbdi was integrated into the Indian Union with other princely states. During the time from 1768 to 1948, many rulers had taken charge of Limbdi starting from Harisinhji, Bhojrajji, Harbhamji, Fatesinhji, Jashwantsinhji, Jatashankar.
During the reign of king Jaswantsinhji, Swami Vivekananda had stayed in the city Limbdi during his visit of Saurashtra. King Jaswantsinhji had become the friend of Swami Vivekananda. It is believed that king Jaswantsinhji had inspired & requested Swami Vivekananda to participate in the World Religion Conference.
Photo taken at: Limbdi, Surendranagar, Gujarat, India.
Hi, I'm Ravi Shrimali from India. I'm working as PHP Developer at Ahmedabad, Gujarat. I love photography, traveling and meet new friends. Always ready for adventures.