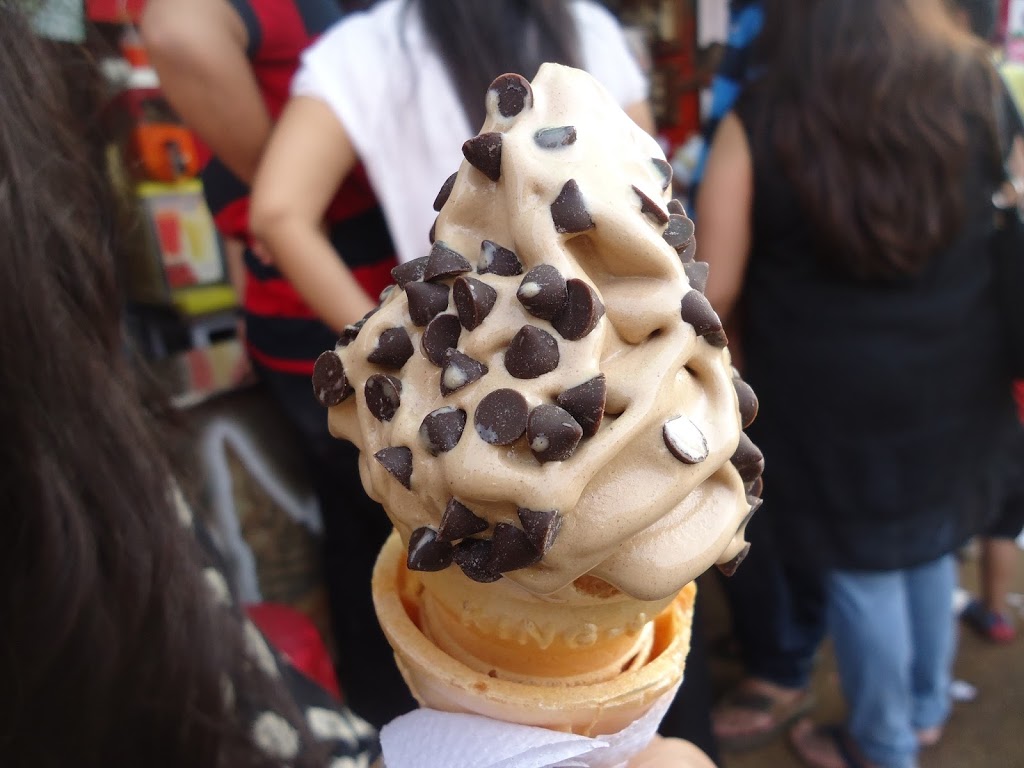 Chocolate ice cream

is ice cream with natural or artificial chocolate flavoring. The earliest frozen chocolate recipes were published in

Naples, Italy in 1692 in Antonio Latini's

The Modern Steward

. Chocolate was one of the first ice cream flavors, created before vanilla, as common drinks such as hot chocolate, coffee, and tea were the first food items to be turned into frozen desserts.
I captured this sweet photo of this sweet ice cream cone at Famous Hill Station of India
Mount Abu, Rajasthan
with My Lovely S
pouse
.
This Photo is taken using Sony
Cyber-shot Digital Camera
…
Photo taken at

: Mount Abu, Rajasthan, India
Hi, I'm Ravi Shrimali from India. I'm working as PHP Developer at Ahmedabad, Gujarat. I love photography, traveling and meet new friends. Always ready for adventures.