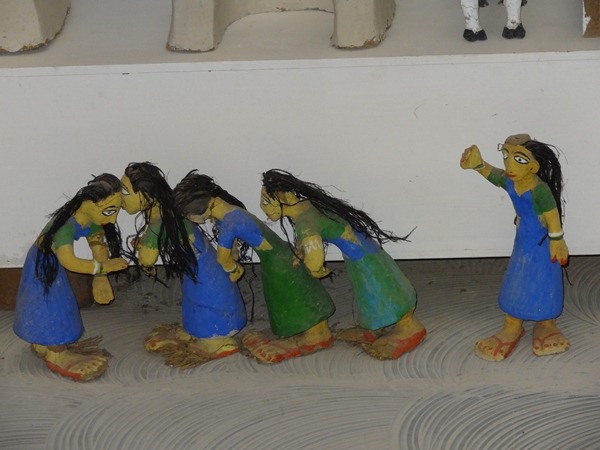 The Group of Dolls
The Photo
"The Group of Dolls"
is taken at
Madhya Pradesh Tribal Museum
which is located at
Shyamala Hills, Bhopal, Madhya Pradesh, India
. The myth and story of evolution of mankind over the years has been shown very beautifully and naturally in this museum. In this photo, we see the group of doll which the toys for the tribal childerns. In this museum, we can know about various
tribal communities like Baiga, Gond, Saharia, Kol, Korko, Bharia, Bheel
etc. Each things in this museum has been displayed properly with its documentation. you can know more about it from website of it:
http://mptribalmuseum.com/.
I captured this sweet photo of the group of dolls at Bhopal, Madhya Pradesh, India. This Photo is taken using Sony Camera. After visit this place i just want to say that "Incredible India!"
Photo taken at: Tribal Museum at Bhopal, Madhya Preadesh, India
Hi, I'm Ravi Shrimali from India. I'm working as PHP Developer at Ahmedabad, Gujarat. I love photography, traveling and meet new friends. Always ready for adventures.