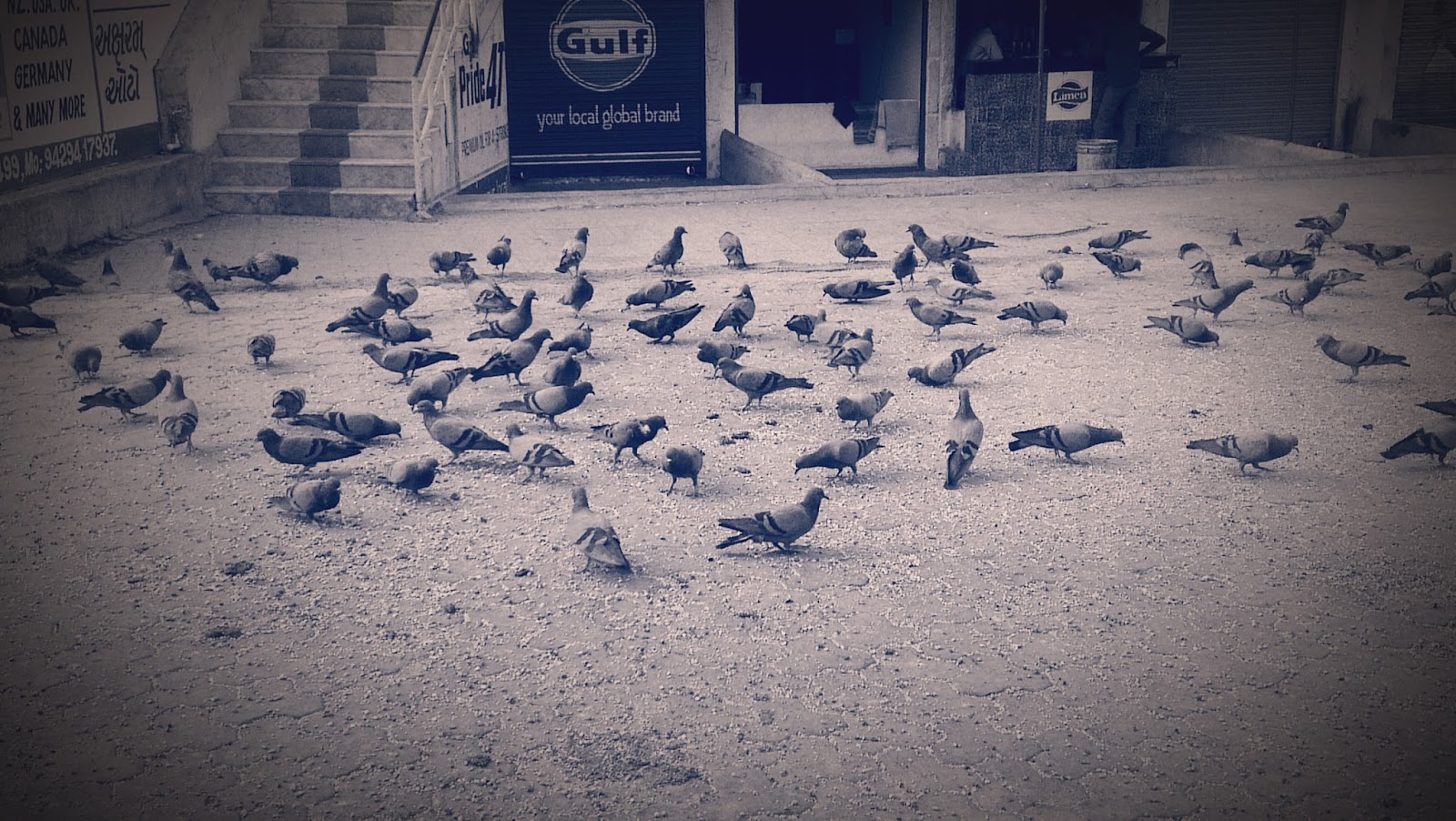 The Pigeons
The Pigeon shown in this picture is known as Rock or Feral Pigeons. Feral pigeons are also called city pigeons, or street pigeons. Latin name of pigeon is "Columba livia". It is a Member of bird family named " Columbidae". There is approx 325+ varieties of pigeons are available. Many years ago, we used pigeons to send messages from one place to another place.I captured this photo of this Feral Pigeons in the early morning at Rajkot, Gujarat, India (Incredible India!). This Photo is taken using HTC One X.
Photo taken at: Rajkot, Gujarat, India
Hi, I'm Ravi Shrimali from India. I'm working as PHP Developer at Ahmedabad, Gujarat. I love photography, traveling and meet new friends. Always ready for adventures.