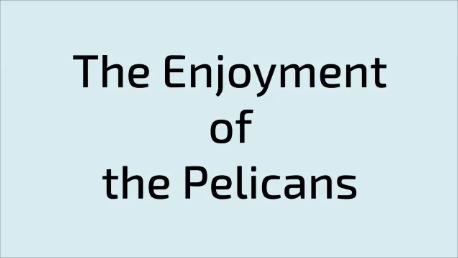 Click Here To See Video
The Enjoyment of Pelicans
According to Laurence D. Fink, One of the key elements of human behavior is, humans have a greater fear of loss than enjoyment of success. All the academic studies will show you that the fear of loss of capital is far greater than the enjoyments of gains. I captured this video of these
beautiful Pelicans at Rajkot, Gujarat, India
by using my Canon 1200D. I captured lots of videos over here that i will share with you all in the future post So stay connected and be happy and enjoy. Don't forget to leave your comment and replies of this video. Subscribe my YouTube channel if you like my creativity..
See more Video at: http://mylifesphotograph.com/amazing-videos
Hi, I'm Ravi Shrimali from India. I'm working as PHP Developer at Ahmedabad, Gujarat. I love photography, traveling and meet new friends. Always ready for adventures.