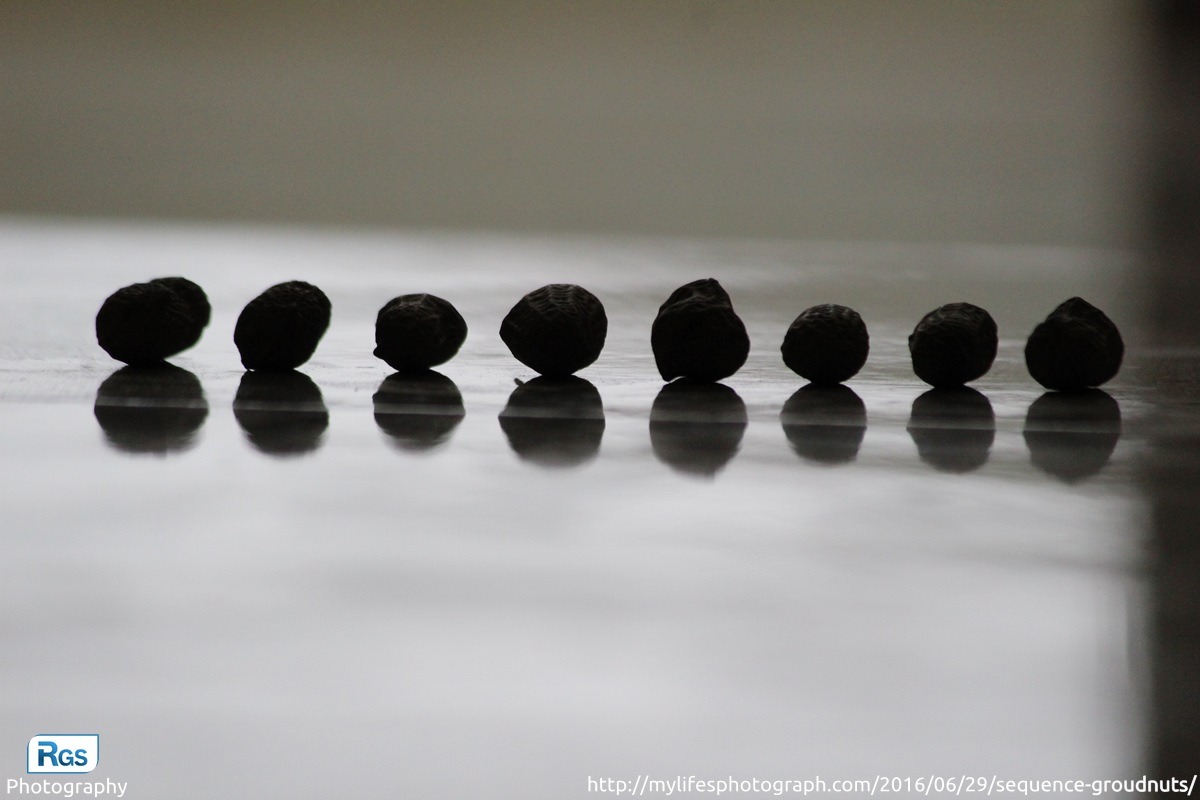 Sequence of Groundnuts
I have captured this photo of these
eight groundnuts
at my home in Rajkot when i was at my home after returning from my job. I was just trying to learn "
how to take the closure look of the objects
". when i was eating groundnuts, i thought to put it on the surface in sequence and to capture the photo so i took my
canon 1200D with 55-250mm lenses
and put these eight groundnut on the surface and After that i clicked to capture. This is my first usage of DSLR for practice but it's a good start for me. I just share my learning of capturing photo with you all. I got too much ideas after clicking this photograph.
I just remember my friends, every tasks and goals are easy in the life until we do it hard. Everything is achievable in the life when are willing to do it by heart and with passion. sometime in the life, we are the only one who can teach ourselves. we always learn from our mistakes so just do the things and try to achieve the goal until you get it. Practice makes man perfect.
According to Vince Lombardi at BrainyQuote, Practice does not make perfect. Only perfect practice makes perfect.
This photo is captured by using Canon EOS 1200D camera with 55-250 mm lenses..
Photo taken at: Rajkot, Gujarat, India
The Below are settings to capture this photo:
| | |
| --- | --- |
| ISO: | 1600 |
| Exposure Time: | 1/320 sec. |
| Focal Length: | 250 mm |
| F-stop: | f/6.3 |
| Flash Mode: | No Flash, compulsory |
| Resolution: | 72 dpi |
| EXIF Version: | 0230 |

Hi, I'm Ravi Shrimali from India. I'm working as PHP Developer at Ahmedabad, Gujarat. I love photography, traveling and meet new friends. Always ready for adventures.