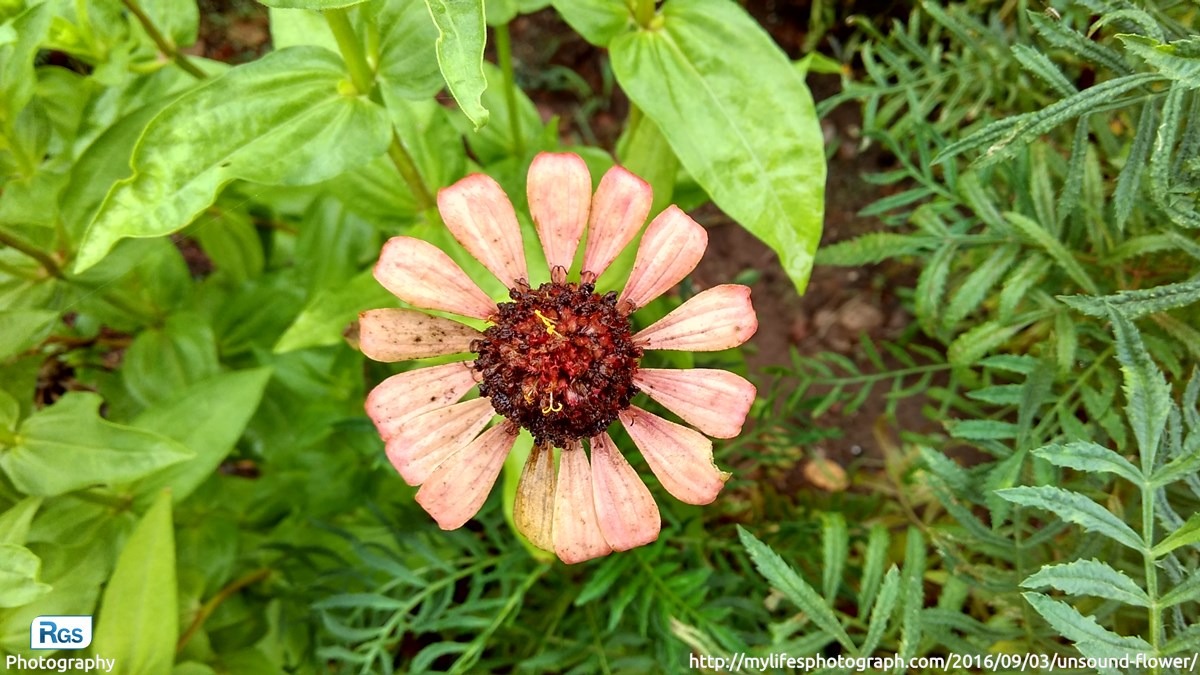 Unsound Flower
I have captured this photo of
unsound flower at TGB(The Grand Bhagwati) Hotel-Rajkot
. I went there with my family for lunch. It was a very pretty cool atmosphere there because before a few hours ago, The rain was fallen there. I was wandering there and I saw the pretty flowers in the garden. Among them, I like this flower very much because it was unsound but still it looks too much pretty. It tells too many things to us. Like, Sometimes we judge the people by their look and personality without knowing about them anything.
Sometimes such people who look simple, who do not wear good clothes but they have humanity. They are very kind and humble. So we should love the people who have humanity, not only personality and look. As I mention in my post, The flower in my post are unsound, but it tells too many things to us. If you like the message of this flower, Spread this message to others. According to the important monk of Tibet named "Dalai Lama", Love and compassion are necessities, not luxuries. Without them, humanity cannot survive.
This photo is captured by using Xiaomi Redmi 2 prime..
Photo taken at: Rajkot, Gujarat, India
The Below are settings to capture this photo:
| | |
| --- | --- |
| ISO: | 100 |
| Exposure Time: | 1/251 sec. |
| Focal Length: | 4 mm |
| Flash Mode: | No Flash, compulsory |
| Resolution: | 72 dpi |
| EXIF Version: | 0220 |

Hi, I'm Ravi Shrimali from India. I'm working as PHP Developer at Ahmedabad, Gujarat. I love photography, traveling and meet new friends. Always ready for adventures.