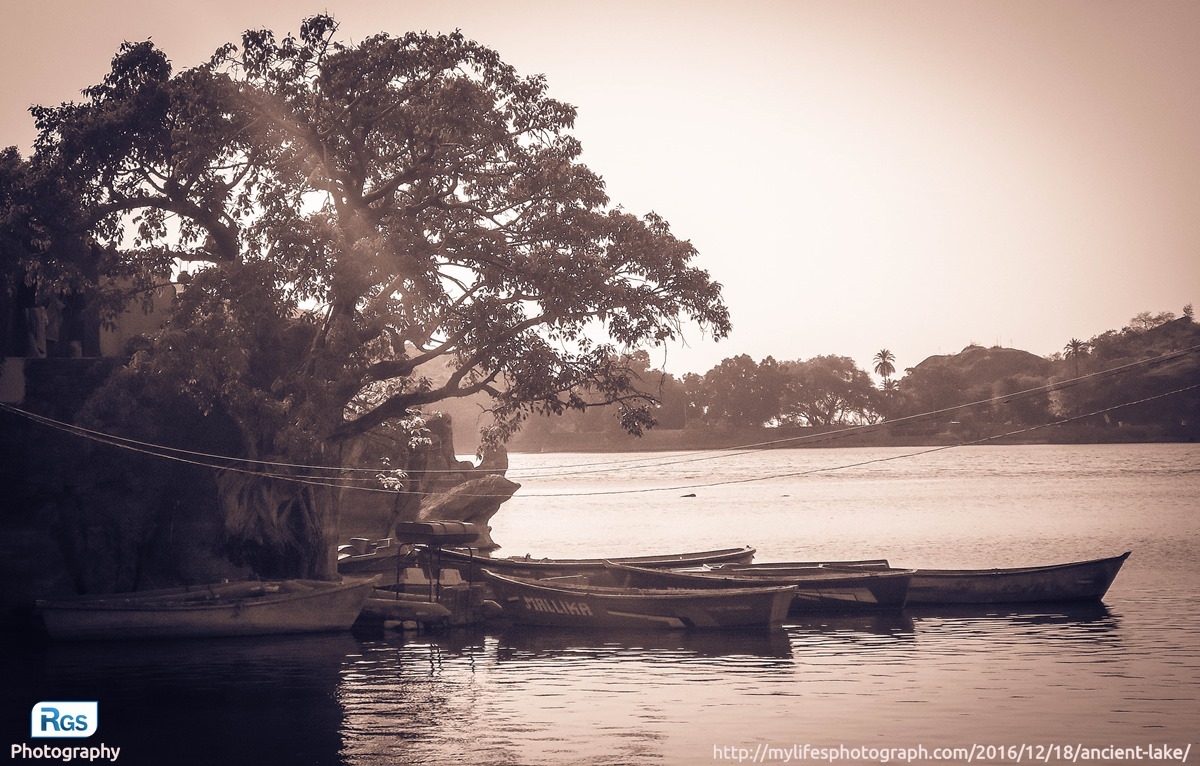 Evening at the Ancient Lake
The name of the lake which I called the ancient in this photograph is the "
Nakki Lake
". Nakki Lake is situated in the famous hill station of
Mount Abu in Rajasthan
. I have captured this photo at Nakki lake in the evening. The Nakki lake is about a half mile in length and is about of a quarter of a mile in width and
twenty to thirty
in deep. It is also known as large man-made lake which is situated at the height of
11,000 meters (36090 Feet)
in India.
The interesting thing about the name of it is that it was dug by the Nails (Nakh). There are two interesting stories behind it. One of them is that It was dug by the gods to live in, for protection against the Bashkali demon and the second story is of Rasiya Balam (Click to Know more about Rasiya Balam), who dug the lake. The king said that whoever will dig the lake within one night. I will marry my daughter to him. But the later king's wife refused and he couldn't marry the king's daughter. Rasiya Balam and Kunwari Kanya (the daughter of king)'s temple is at behind the Dilwara Jain temple.
After boating at Nakki Lake, we enjoyed the evening and also enjoyed the ice-cream. I also shared one post named "Sweet Chocolate Chips Ice Cream Cone (Click to See)".
If you want to know more about it, Visit the following mention link: Nakki Lake and Nakki Lake article by Wikipedia .
This photo is captured by using Sony DSC-W610 and edit it.
Photo taken at: Nakki Lake, Mount Abu, Rajasthan
The Below are the settings to capture this photo:
| | |
| --- | --- |
| ISO: | 125 |
| Exposure Time: | 1/160 sec. |
| Focal Length: | 13 mm |
| F-stop: | f/13 |
| Flash Mode: | No Flash, auto |
| Resolution: | 240 dpi |
Hi, I'm Ravi Shrimali from India. I'm working as PHP Developer at Ahmedabad, Gujarat. I love photography, traveling and meet new friends. Always ready for adventures.