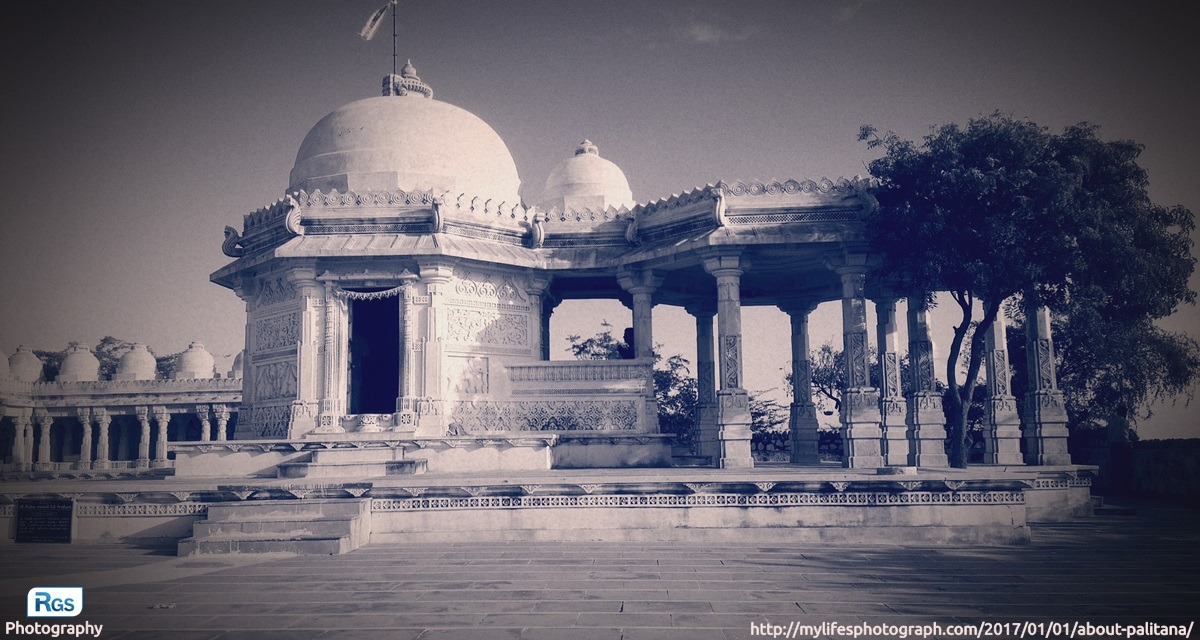 Temple at Palitana
The
Palitana – Holy pilgrimage place (Tirtha)
by Jain community. Palitana is the only holy Tirtha in the world where there are more than
900 temples
on the mountain. All the temples are made of white marble and construction of the temples began in the
11th century
, and built by a period of
900 years
. The main temple is on the top of the hill so you have to climb
3800 steps
and odd stone steps. I want to share one photo of the palitana temple which was taken in the 1860s.
Temples in the 1860s (Sourse: by Wikipedia) click here to see photo
.




I have captured this photo of the temple at the halfway at the time of climbing. The motive of this photo capture is "An endless peace, silence, and emotions". This photo says too much to us which is endless. Just think about the world before some decade ago, at when there is no color photography. This trip with my colleagues is one of the most memorable trip in my life. I just want to say that "No one can ever forget the good and endless memories of his life."
Happy New year to all the friends. May you get succeed in the year 2017 and achieve all your goals you have set. My first post in 2017.
This photo is captured by using HTC One X.
Photo taken at: Palitana, Bhavnagar, Gujarat, India
The Below are the settings to capture this photo:
| | |
| --- | --- |
| ISO: | 2000 |
| Exposure Time: | 1/1429 sec. |
| Focal Length: | 4 mm |
| F-stop: | f/2 |
| Flash Mode: | No Flash, compulsory |
| White Balance: | Auto |
| Max aperture: | 1.515 |
| Resolution: | 72 dpi |
Hi, I'm Ravi Shrimali from India. I'm working as PHP Developer at Ahmedabad, Gujarat. I love photography, traveling and meet new friends. Always ready for adventures.