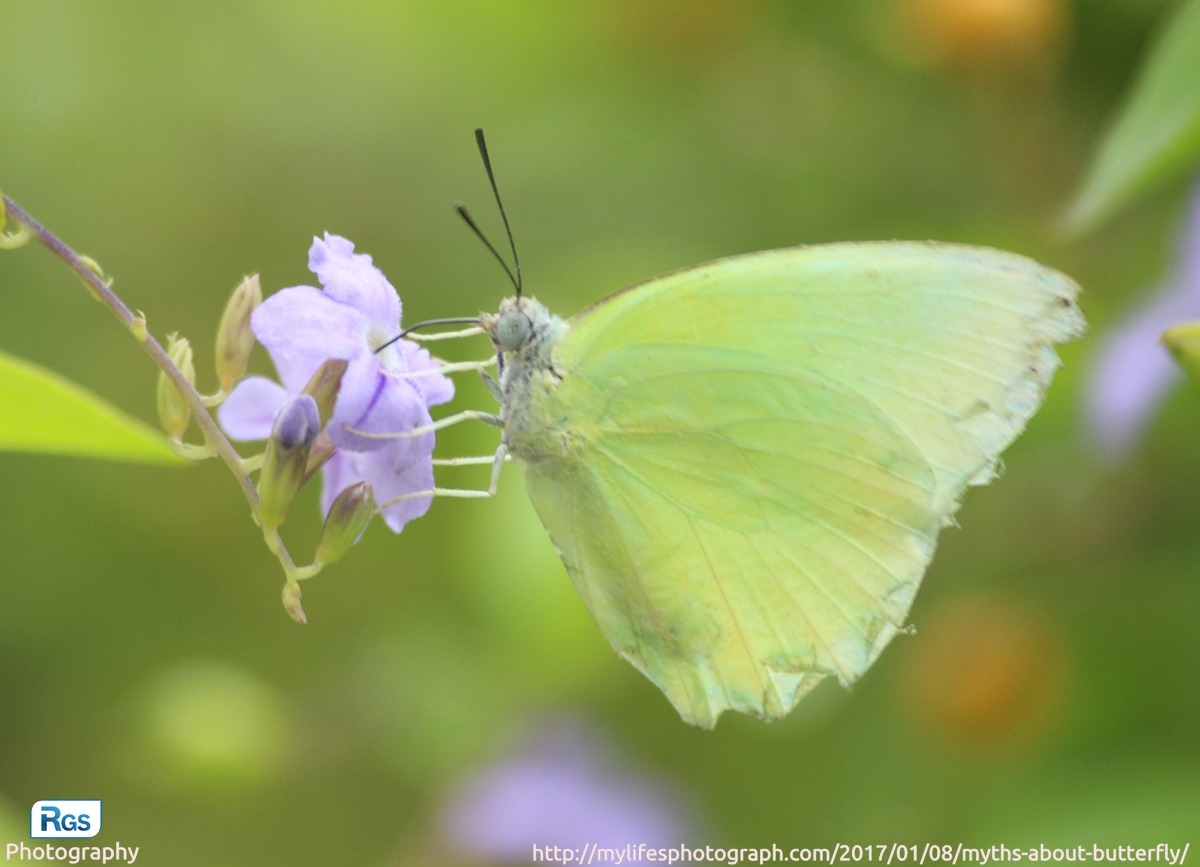 Yellow Butterfly – the symbol of Hope and Guidance
Butterfly – the symbol of the soul, life, joy and hope
. I have captured this yellow butterfly in the
Pradyuman Park, Rajkot
. If we talk about their species, There are total
18,500
different species of it available in the worldwide. In different countries and cultures, there are several myths about this insect. Today, I am sharing such interesting collected and gathered myths about it.
In Asia, The Butterflies symbolize for Longevity and Love.
Christian tradition views the butterfly as a symbol of resurrection.
According to Native American Indian legends, Butterflies would carry the wishes to the Great Spirit in heaven to be granted.
In Japan, Butterflies represents both hopeful maidens and marital bliss.
According to the Greeks, New human soul was born each time an adult butterfly emerged from its cocoon.
In the U.S., Releasing butterflies at the end of a wedding ceremony is symbolic of love and of a promising marriage.
This photo is captured by using Canon 1200D 55-250mm lens.
Photo taken at: Pradyuman Park ,Rajkot, Gujarat, India
The Below are the settings to capture this photo:
| | |
| --- | --- |
| ISO: | 500 |
| Exposure Time: | 1/400 sec. |
| Focal Length: | 250 mm |
| F-stop: | f/7.1 |
| Flash Mode: | No Flash, compulsory |
| White Balance: | Auto |
If you are interested to know more about it, Visit these links which I referred: Myths about Butterflies by journeyofhearts.org and Butterflies: Symbols of Life and Hope by Denise Handlon at owlcation.com.
See my other posts at Pradyuman Park, Rajkot: The Stare of White Tigers and The Lioness
Hi, I'm Ravi Shrimali from India. I'm working as PHP Developer at Ahmedabad, Gujarat. I love photography, traveling and meet new friends. Always ready for adventures.