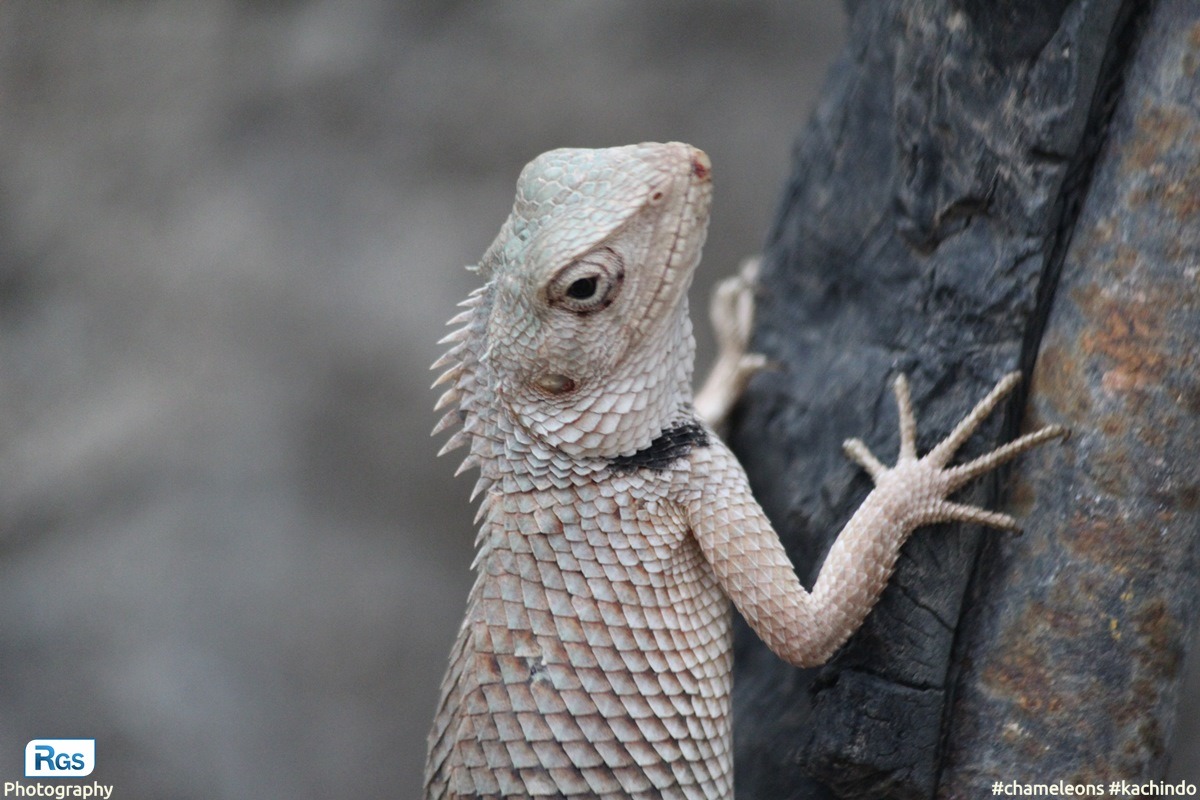 Indian Kachindo (Indian Chameleon photo) | Indian wildlife
Indian Chameleon | Kachindo
is the only species of chameleon found in
India, Sri Lanka and other part of Asia
. I have captured this photo of the Indian Chameleon of
Nyari dam, Rajkot
and this dam is
5 Km
far away from the Rajkot. Nyari dam is an attractive place for nature and bird lovers. Today, I am sharing some interesting facts about the Indian
chameleon
(Kachindo) and also share one YouTube video in which you can see the one chameleon who changes its color.
Some of the interesting facts about the chameleon are:
The Scientific Name of it is
Chamaeleo zeylanicus
.
They are available in shades of green or brown or with bands.
The Size of is up to
37-38 cm
.
It survives on a diet of grasshoppers, termites, crickets and other insects.
It has the ability to change color rapidly. The primary aim behind the changing of color is to communicate with other chameleons and to control the body temperature.

It has an ability to focus or observe two different objects simultaneously and it can focus in a different direction with its two eyes.
I have also captured one photo of the Indian Chameleon. Click on mention link to see the post: Meet the new spider men. If you want to see the video of color changing Chameleon, Click on mention link: Real Chameleon Color change. If you have any more info about it, feel free to share with us by writing comments.
This photo is captured by using Canon 1200D EOS (55-250mm lens).
Photo taken at: Nyari Dam, Rajkot, Gujarat, India
The Below are the settings to capture this photo:
| | |
| --- | --- |
| ISO: | 2500 |
| Exposure Time: | 1/320 sec. |
| Focal Length: | 214 mm |
| F-stop: | f/6.3 |
| Flash Mode: | No Flash, compulsory |
| White Balance: | Auto |
| EXIF Version: | 0230 |
Hi, I'm Ravi Shrimali from India. I'm working as PHP Developer at Ahmedabad, Gujarat. I love photography, traveling and meet new friends. Always ready for adventures.