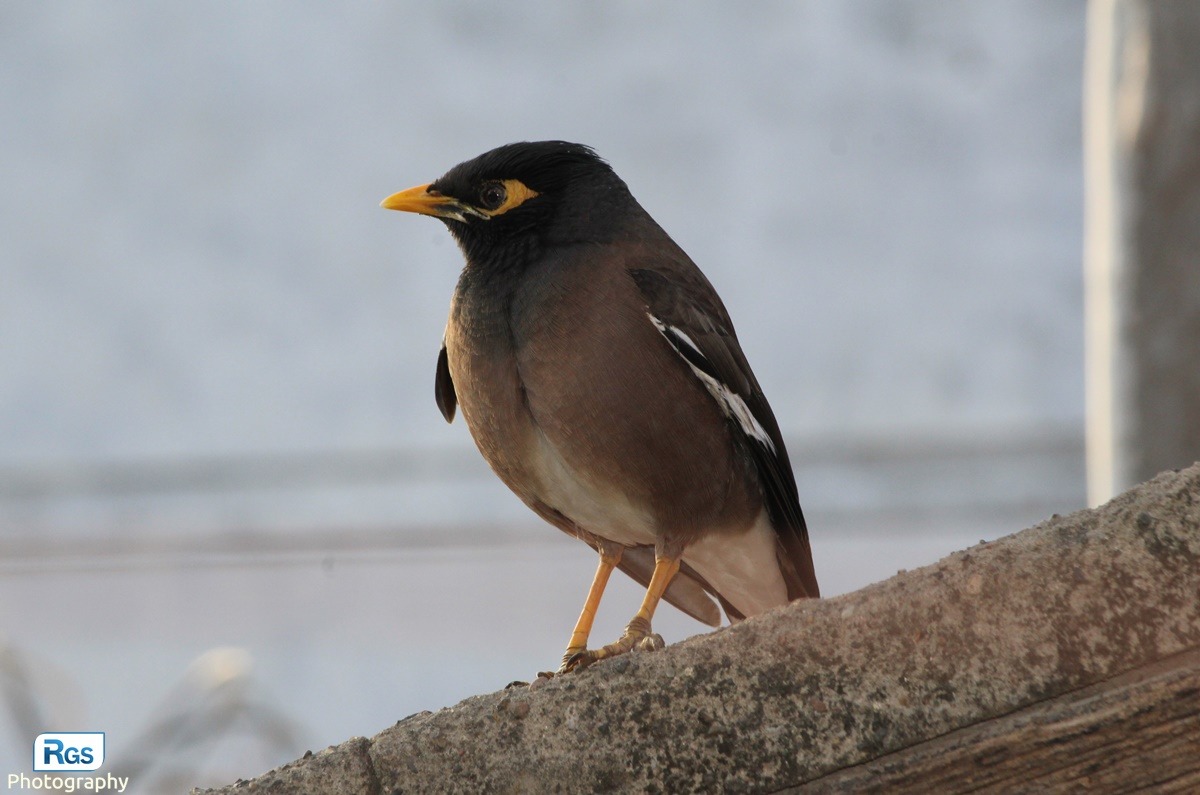 Common Myna (Kabar) – Confident and Invasive species | Bird Photography
The
Kabar
which is known as
common Myna or Indian Myna
. It is a member of the family
Sturnidae native
to Asia. You can identify this bird by its brown body, black head and legs are bright yellows. The Scientific name of this bird is "
Acridotheres tristis
". The
IUCN
: the International Union for Conservation of Nature declared this myna as one of only three birds among the world's 100 worst invasive species(Source:
Wikipedia
). This bird is very common in the residential area.
There are some interesting facts about common myna which I am sharing with you today:
The body length of myna is approx.
23 cm (9.1 in)
.
It was first introduced in Victoria (Australia) between
1863 to 1872
. At that time, it was used in Melbourne's market gardens to control insects.
The average weight of mynas is from
109 to 138 g
.
Mynas are omnivorous. They generally feed insects, fruits, worms, and seed.
Average Lifespan of common myna is
4 years
in the
wild
.(rarely up to 12 years)
The breeding season of mynas is from
October to March
.
I have captured this photo of the myna at Limbdi, Gujarat, India in the early morning. Every morning, they come on the roof to eat gathiya. If my father would delay for their diet, they will start shouting loudly. You can see the aggressiveness clearly in the photo. They are aggressive but do not harm people. If you like a photo and description, don't forget to write in below comment box about it and share it with your friends.
This Bird photo was clicked by Canon EOS 1200D using 55-250 lens.
Photo was taken at Limbdi, Gujarat, India
The Below are the settings to capture this photo:
| | |
| --- | --- |
| ISO: | 800 |
| Exposure Time: | 1/200 sec. |
| Focal Length: | 179 mm |
| F-stop: | f/14 |
| Flash Mode: | Flash, compulsory |
| White Balance: | Auto |
| EXIF Version: | 0230 |
Hi, I'm Ravi Shrimali from India. I'm working as PHP Developer at Ahmedabad, Gujarat. I love photography, traveling and meet new friends. Always ready for adventures.