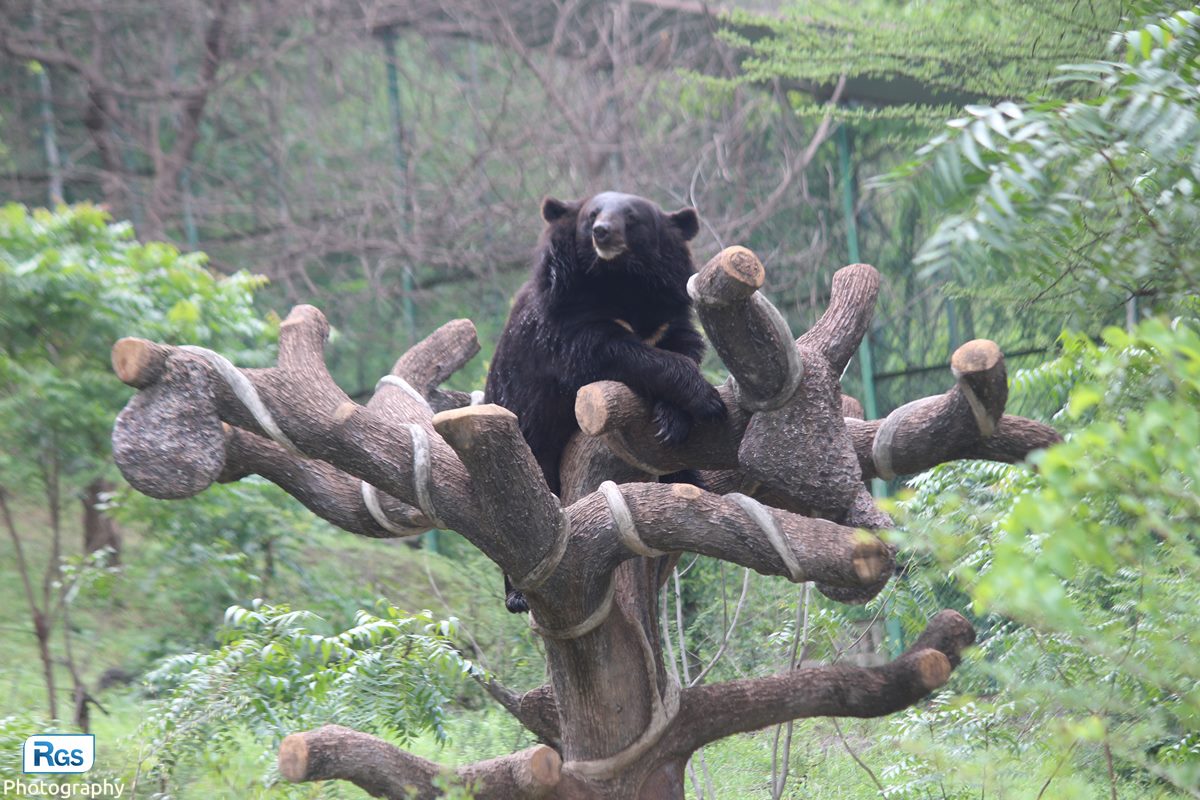 Asian black bear in pradyuman park | wildlife photography
I have captured the
photo of Asian black bear,
which is also known as
moon bear or white chested bear
at pradyuman park, Rajkot. These species of bear are medium sized and mainly native to Asia. The
International Union for Conservation of Nature (IUCN)
classified it as vulnerable because of deforestation and hunting for its body parts.
The following below are asian black bear facts:
The scientific name of it is
Selenarctos thibetanus
.
The
white V shaped chest mark
is an easy way to identify the Asian black bear.
They are
good swimmers and climber
. It can swim very well in the water.
They can run up to
25 mph (40 km/h)
.
It is long-living animal. The average lifespan of Asian black bear is near about
15 to 25 years
in wild.
They can grow up to
1.9 meters
long.
They have a
excellent sense of smell
, but they do not have a good sense of hearing and eyesight.
Don't forget to visit our other wild animals photos.
Friends, if you like this Indian black bear photo, don't forget to share and subscribe. Any suggestions and review in the below comment box.
This photo is captured by using Canon EOS 1200D.
Photo taken at: Pradyuman Park, Rajkot, Gujarat, India
The Below are the settings to capture this photo:
| | |
| --- | --- |
| ISO: | 250 |
| Exposure Time: | 1/250 sec. |
| Focal Length: | 135 mm |
| F-stop: | f/5 |
| Flash Mode: | No Flash, compulsory |
| White Balance: | Auto |
| EXIF Version: | 0230 |
Hi, I'm Ravi Shrimali from India. I'm working as PHP Developer at Ahmedabad, Gujarat. I love photography, traveling and meet new friends. Always ready for adventures.