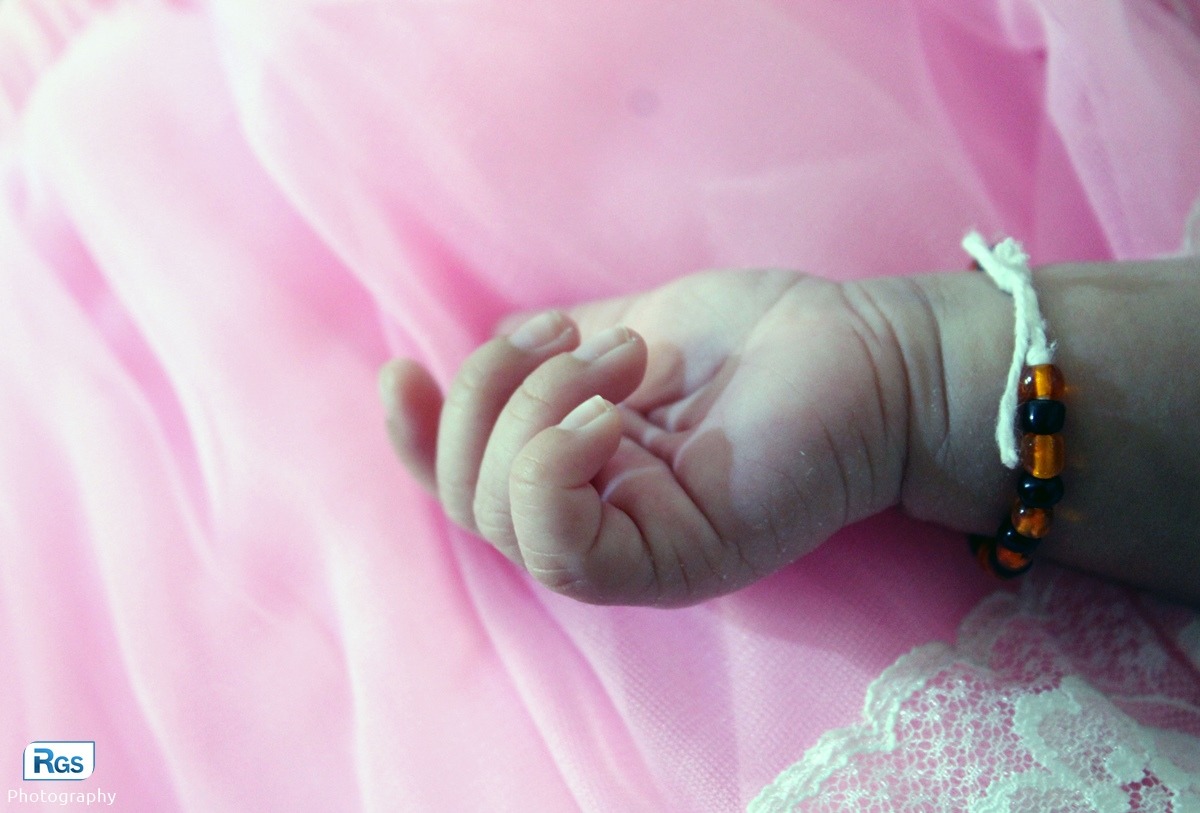 Power To You, Little One! | Baby Photography
The planet may have been in existence for more than
4 billion years
but for the just-born baby, this is a new world.
Each baby comes to this world with a message from God – the message of love and peace, and care and concern. There is curiosity, there is inquisitiveness and there are bright hopes with sky-high aspirations about the future.
The initial juvenile years will give an opportunity to live the life of a carefree Jack even while the title 'Miss' will, in a while, come easy. As age advances, she'll transition and transform from being a dependent to becoming independent. And later as a woman, she'll stand on her own feet and be a force to reckon with!
With a photographed hand of a cute baby displayed, imagining and visualising her as to what she'll be like when she grows up, does it not seem like we've traveled too far in the space of time? Yes, but then, this is what every parent can relate with. Rather than expectations, it's about aspirations! Since the baby cannot aspire for herself, the parents take over and look after that part as well. After all, having a baby is a feeling that is beyond the scope of words.
So, what can we do so that the baby grows up to her full potential? Those tiny little hands have come with the power, the strength to fulfill dreams and reach newer heights. They're sure to become more powerful with time. All that is needed is a supportive environment, the right teaching, and most importantly encouraging and motivating parents. Remember there are scores of motivational speakers out there and there are many baby quotes going viral these days, but one pat of love from the parent goes a long way and helps in scoring the goal.
I suggest you add this to the list of motivational quotes for your baby child.
Of late I've been trying my hand at clicking pictures of my newborn baby. Expect more such posts in the near future. Cheers!
This photo is captured using Canon EOS 1200D.
Photo taken at: Limbdi, Gujarat, India
The Below are the settings to capture this photo:
| | |
| --- | --- |
| ISO: | 3200 |
| Exposure Time: | 1/20 sec. |
| Focal Length: | 49 mm |
| F-stop: | f/5.6 |
| Flash Mode: | No Flash, compulsory |
| White Balance: | Auto |
| EXIF Version: | 0230 |
Hi, I'm Ravi Shrimali from India. I'm working as PHP Developer at Ahmedabad, Gujarat. I love photography, traveling and meet new friends. Always ready for adventures.