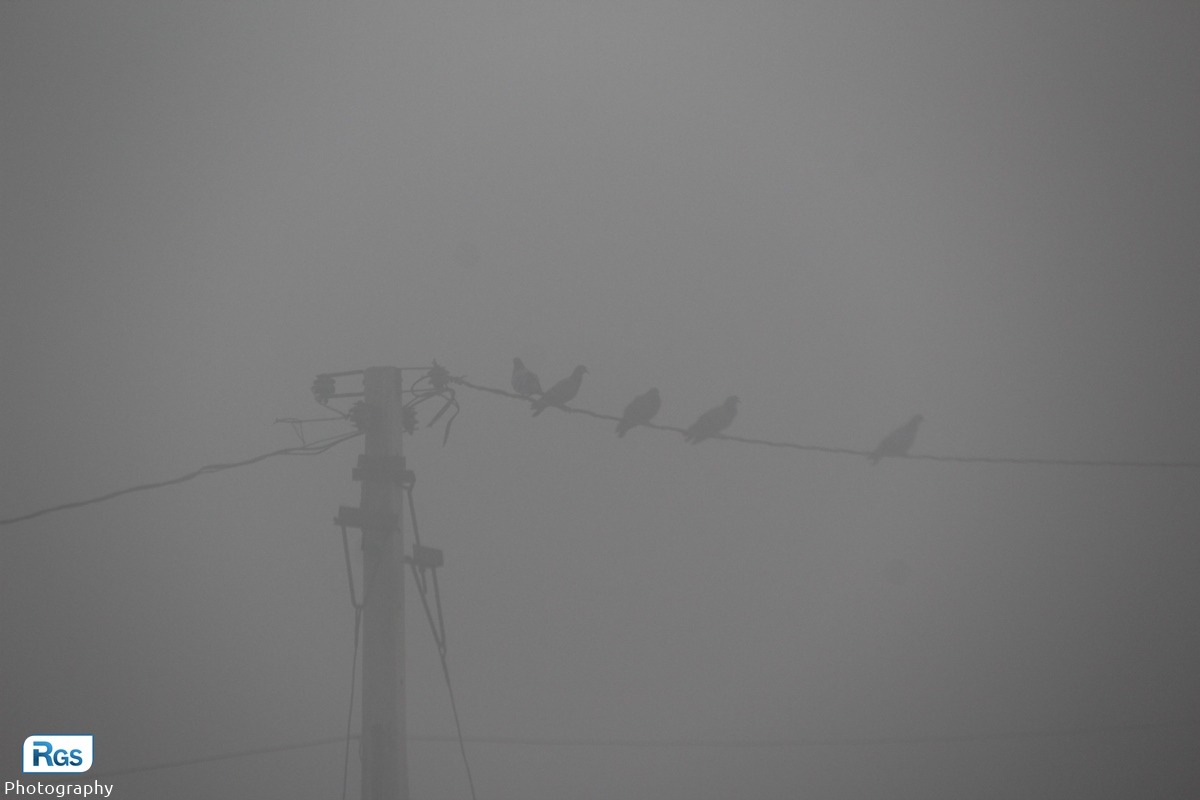 Sharing words of strength with friends | Bird Photography
The
Words of strength
with friends: In times good and bad, it is believed that only true friends stand by your side. The real test of friendship is when the going gets tough and the future seems bleak. Here, during the winter, I managed to capture a blurred photo of birds sitting together amidst the mist. And I must say that it was through the lens of wisdom. The
birds
have managed to stay together and sustain their friendship even in not-so-good times. They seem to be sharing words of grief and sorrow, yet in the company of friends, they sit with confidence, as if saying together- '
We Shall Overcome… One Day
'.
There is a lot being said on friendship and there are so many friendship quotes making rounds. But when it comes to practising, it is easier said than done. Friendship is an emotion that is ought to be a strong one. Oftentimes we use the word '
friend
' very loosely. Acquaintances end up in our list of friends and that's when disappointments are sure to follow. It is therefore important that we understand the true meaning and value of friendship. This picture of birds sitting together, although a blurry one, throws some light on what real friendship is like.
Being friends is today about wrist-bands and hanging out at snack bars. And in most cases, it is restricted to that!
Such friendships are artificial and short-lived
.
Here, in the
photograph
, the friends are one in difficult and troubled times. Their posture reveals that they see a ray of hope and unitedly, they will stay afloat and survive.
The eye-sight is blur but the vision is clear.
This photo is captured using
Canon EOS 1200D
.
Photo taken at:
Rajkot, Gujarat, India
The Below are the settings to capture this photo:
| | |
| --- | --- |
| ISO: | 200 |
| Exposure Time: | 1/400 sec. |
| Focal Length: | 208 mm |
| F-stop: | f/7.1 |
| Flash Mode: | No Flash, Compulsory |
| White Balance: | Auto |
| EXIF Version: | 0230 |
Hi, I'm Ravi Shrimali from India. I'm working as PHP Developer at Ahmedabad, Gujarat. I love photography, traveling and meet new friends. Always ready for adventures.