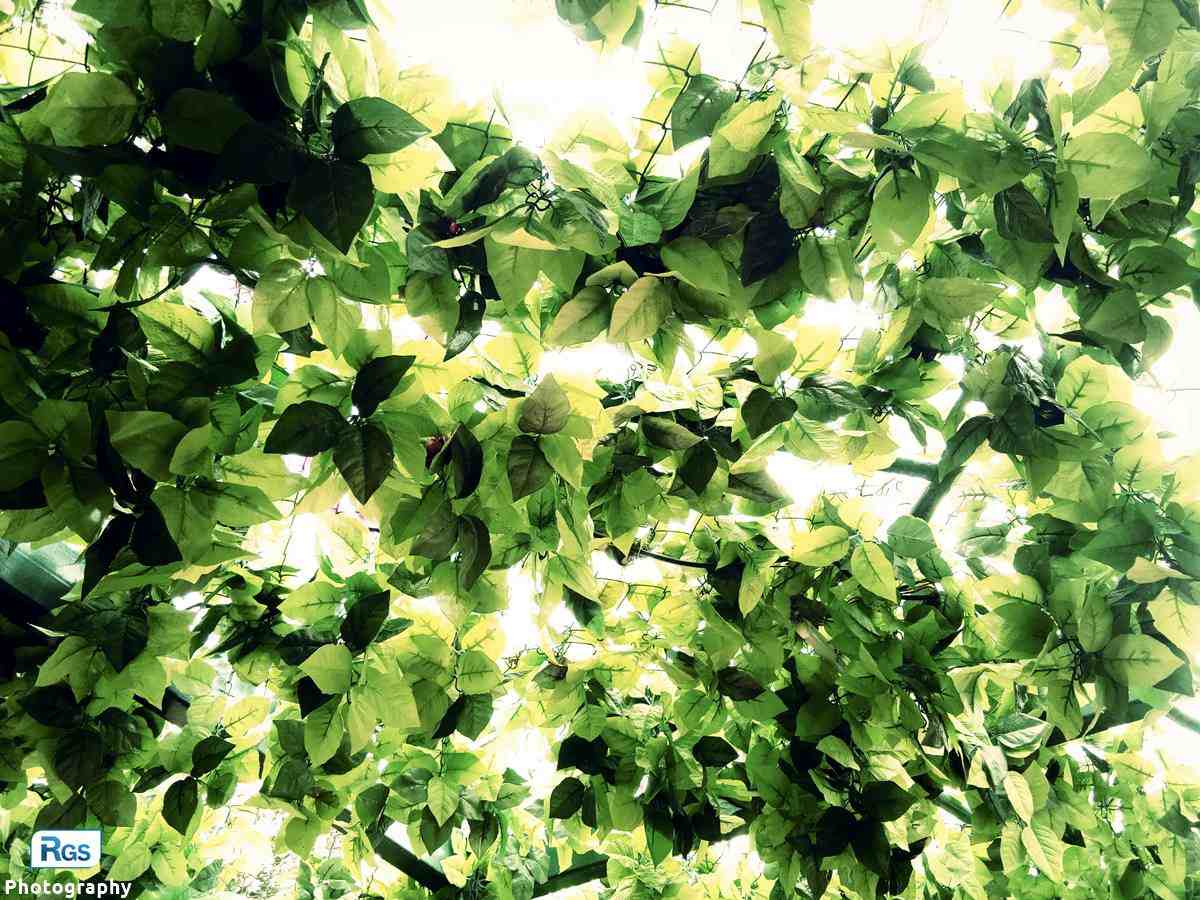 Creepers – They Always Climb Up! | Nature Photography
Everyone wants to climb up the ladder? But creepers, they always do!
Creeper plants, also known as climbing plants give us this subtle message of making efforts and uplifting ourselves when the sun shines bright.
Every being has this special attraction towards the sky. The beauty of its vastness appeals big way. Here is a picture of a creeping plant with sun rays trying to penetrate from in-between the lush green leaves.
Creeping plants have a special tendency to take support and climb up in a spiral fashion. In residential places, they're mostly meant for decorative purposes, adorning either the entrance or the interiors. Of late, this trend of putting up plants or creepers in houses has gathered steam. Environment preservation and conservation are noble causes and eco-friendliness, more often (not always), a style statement in modern times. It's about climbing on the bandwagon, isn't it? Whatever the purpose be and whatever be the method we adopt, it is important that we work sincerely on man-nature relationship that has stood strained for long.
This photograph of a creeper plant with the sun in the background comes across as a great one given the mysterious way in which nature has posed. I captured this photo at Science City, Ahmedabad. I've many a times chosen such pictures as wallpapers both on my mobile phone and pc. That's because, magnificent they seem, yet the larger picture lies in the conceptual message that they deliver- that of beauty and brilliance.
Beauty that allures and brilliance that captivates!
This photo is captured using VIVO Smartphone.
Photo taken at: Ahmedabad, Gujarat, India
The Below are the settings to capture this photo:
| | |
| --- | --- |
| ISO: | 112 |
| Exposure Time: | 1/182 sec. |
| Focal Length: | 4 mm |
| F-stop: | f/2.2 |
| Flash Mode: | No Flash |
| White Balance: | Auto |
| EXIF Version: | 0220 |
Hi, I'm Ravi Shrimali from India. I'm working as PHP Developer at Ahmedabad, Gujarat. I love photography, traveling and meet new friends. Always ready for adventures.