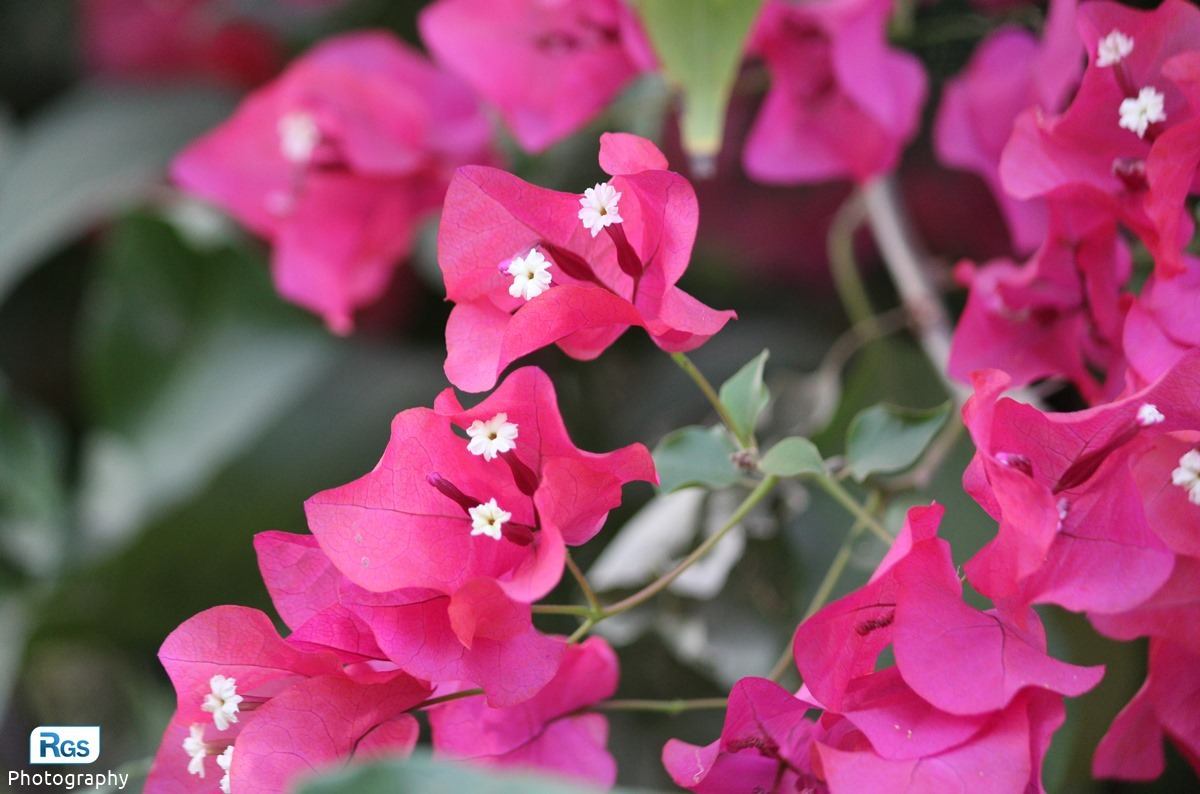 Royal Purple Bougainvillea Plant | Flower Photography
Hello Friends, Today, I share a photo of one hardy tropical vine which is known as "Bougainvillea plant" and I also share some of the Bougainvillea secrets with you.
Bougainvillea History
Bougainvillea (Bougainvillea sp.) is a popular tropical plant which grows in area where winter temperature remain above 30 degrees F. It belongs to family Nyctaginaceae. It is native to coastal Brazil and south to southern Argentina.
It was first discovered by Dr. Philibert Commerçon. It was first published as 'Buginvillea' in Genera Plantarium by A.L. de Jusseau. The genus was afterward split in several ways until it was finally corrected to 'Bougainvillea' in the Index Kewensis in the 1930s
For Bougainvillea, we can say that it is pest-free plants, but it may suffer from snails and worms.
It can be available in a variety of colors. The most common colors are pink, purple, yellow, white with magenta and orange.
Bougainvillea Uses
The Bougainvillea are popular as ornamental plants. It is used for decorative purpose in garden and homes.
The most common species of bougainvillea which is used for bonsai (know more about: How to Grow and Care for a Bonsai) is known as Bougainvillea glabra or paper flower.
It also has medicinal values. It is used to regulate menstruation, vaginal (white) discharge, cough, and treatment of hepatitis.
Friends, If you know something interesting about this plant, Just drop one comment or mail to us. if you like the post, don't forget to share and subscribe it. Your kind words in below comment box are valuable for us. Want to view all photos of us, the quick look at Photo Gallery
This photo is captured using Canon EOS 1200D.
Photo taken at: Mount Abu, Rajasthan, India
The Below are the settings to capture this photo:
| | |
| --- | --- |
| ISO: | 1000 |
| Exposure Time: | 1/125 sec. |
| Focal Length: | 96 mm |
| F-stop: | f/5 |
| Flash Mode: | No Flash, Compulsory |
| White Balance: | Auto |
| EXIF Version: | 0230 |
Hi, I'm Ravi Shrimali from India. I'm working as PHP Developer at Ahmedabad, Gujarat. I love photography, traveling and meet new friends. Always ready for adventures.