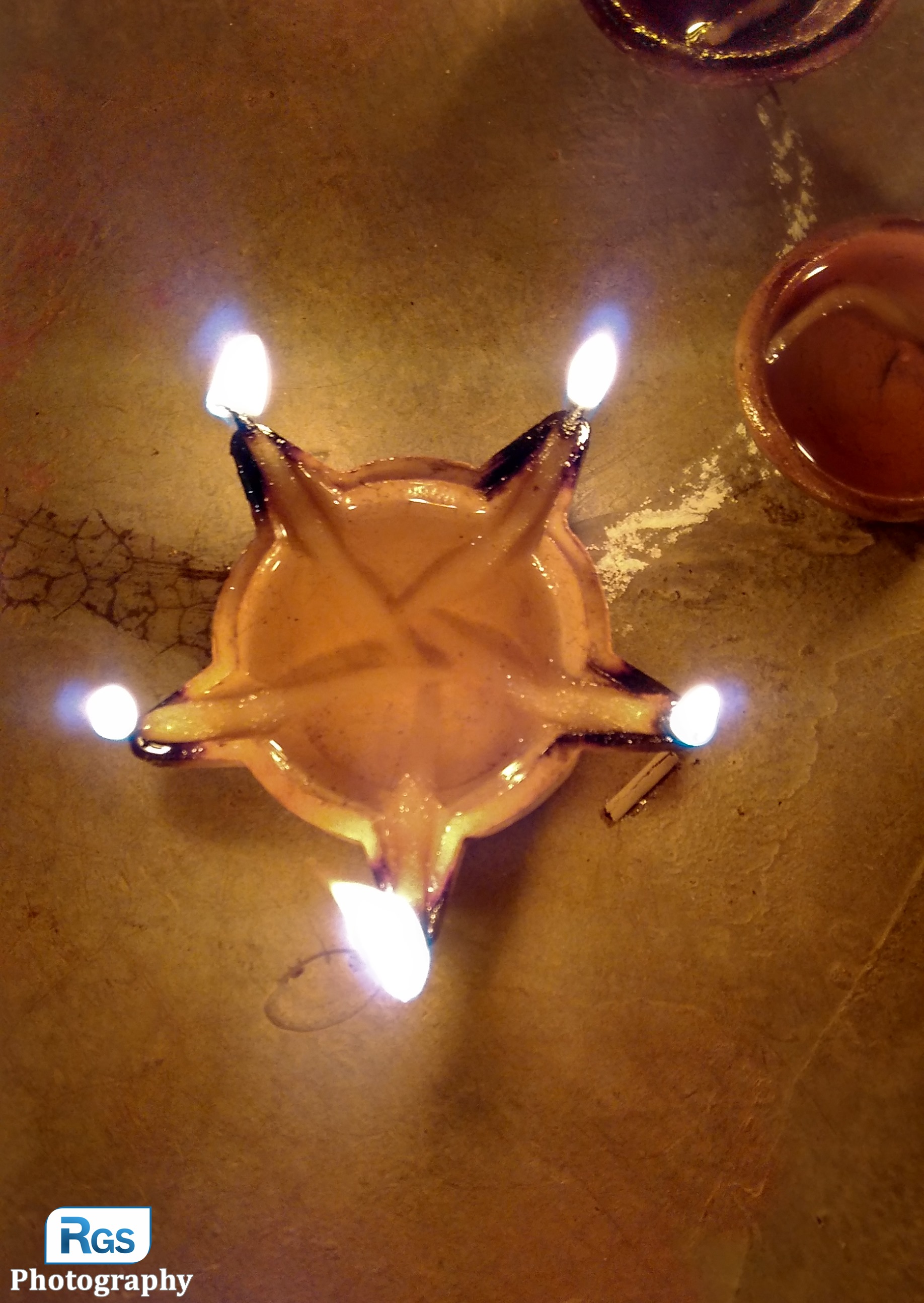 The Dipak (Divo)
I captured this photo of the "Dipak (In other word, Oil Lamp)" at the day of the Diwali. At the late evening of the day of the Diwali, My cousin sister made the rangoli by using the diyas (Diya is the Hindi word and Divo is the Gujarati word). Generally, These diyas made from the clay. See the full rangoli of the diyas at: See Full Rangoli by Clicking Here. This photo captured using the Redmi 2 Prime Smartphone.
Photo taken at: Limbdi, Surendranagar, Gujarat, India.
The Below are the setting to capture this photo:
ISO: 100
Exposure Time: 1/25 sec.
Focal Lenght: 4mm
Flash Mode: No Flash, compulsory
Resolution: 72 dpi
Hi, I'm Ravi Shrimali from India. I'm working as PHP Developer at Ahmedabad, Gujarat. I love photography, traveling and meet new friends. Always ready for adventures.